Guide for long stay in Chiang Mai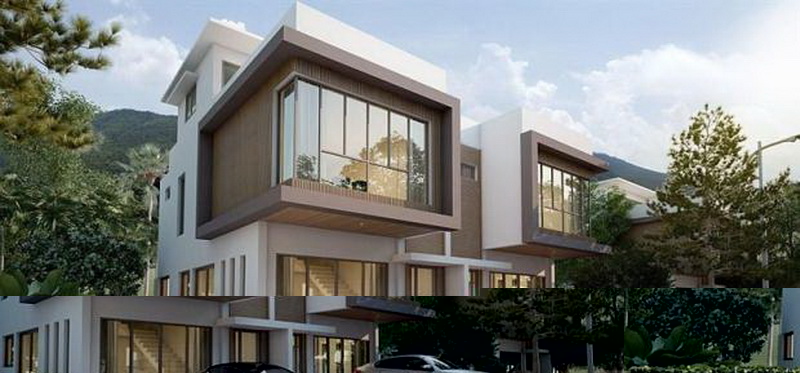 Chiang Mai has got long stay tourists from all over the world at least 30,000, this number included 3,800-4,000 Japanese and 1,500-2,000 Korean people besides Europeans, Australians, and New Zealanders, with Chinese people who have purchasing power and want to stay longer in Chiang Mai.
At this, because in Chiang Mai there are beautiful views, natural tourist attractions, fantastic traditions and cultures, international food, several golf courses, shopping malls, hospitals, complete facilities, and friendly people; which fit for foreigners' lifestyle.
The city is famously affordable when it comes to accommodation, from renting a house for a few hundred dollars a month to getting a swank apartment for a fraction of what it would cost in Western countries. Chiang Mai offers an excellent range of 'serviced apartments', that allow you to rent your own place by the month without having to commit to a long lease that might cramp your traveling style.
Tips for Renting an accomodation in Chiang Mai
If you are coming to long stay in Chang Mai Thailand. You will want to lease or rent a condo or house and get greater value over living in monthly accommodation.  Condos and houses are more luxurious than the standard apartment, usually fully furnished and come with all the mod cons of your home country – only much much cheaper.  Assuming you have decided you want to rent or lease your own condo or house.
There are 3 areas in Chiang Mai where the majority of new arrivals tend to populate, depending on their specific requirements, but mostly because of the number of other expats living in the local community.  Obviously there are Expats spread around the city, many choosing to live in the more remote areas, (because they like solitary living or moved in with a Thai person); and sometimes because they want the peace and quiet.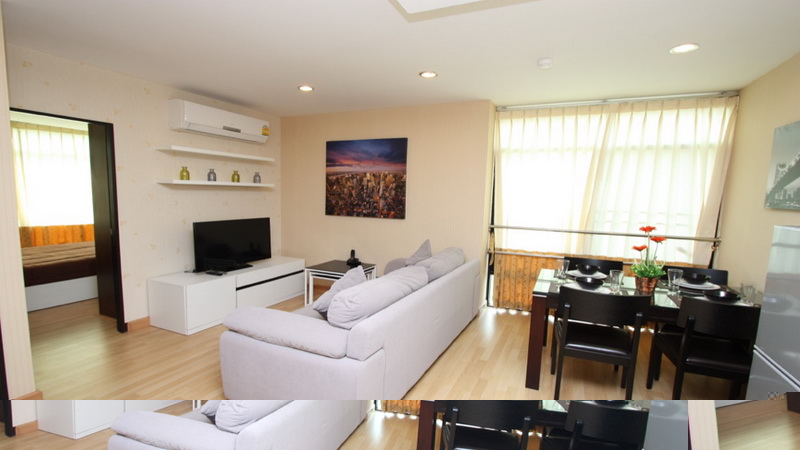 Chiang Mai can be divided up into 3 different areas:
Inside the City (In the City Wall and Around the Old City)
Nimmanhaemin Area
Outskirts of the City
Nimman Area
The Nimman area is located to the east of the old city, and is a thriving and more upmarket area of town.  This is the prime location chosen by the digital nomad community and has many better quality condos occupied by expats.  Close to everything, including 3 shopping malls and many supermarkets the Nimmanhemin (Nimman) area and it's surroundings is an inner city type vibe.  Mostly Condo's in this part of town, many new developments finishing each month waiting and ready for lease or purchase.
Chang Kang Area (Outside the Old City)
The Chang Kang area is located close to the Ping River, which has long been a favorite location for western styled restaurants and night life. It is also close to the red light district, and the tourist oriented Night Bizzare market.  This area of town is populated by many single men, and has a much larger local population that speaks English.
Hang Dong Area (Outskirts of the City)
The Hang Dong area is located just a 10 minute drive from the Old City and the Nimman area.  This area is popular with retiring expats because of the many Moo Baans (gated community developments) and rural vibe.  Beautiful housing developments with lakes, club houses and gyms are located here, along with many large home improvement stores.
Obviously there are many other places where you can choose to live, The areas above are just a guide, but it is suggested that before you commit to a long term lease, you spend a month or so in a monthly apartment closer to the main city and then explore the various areas.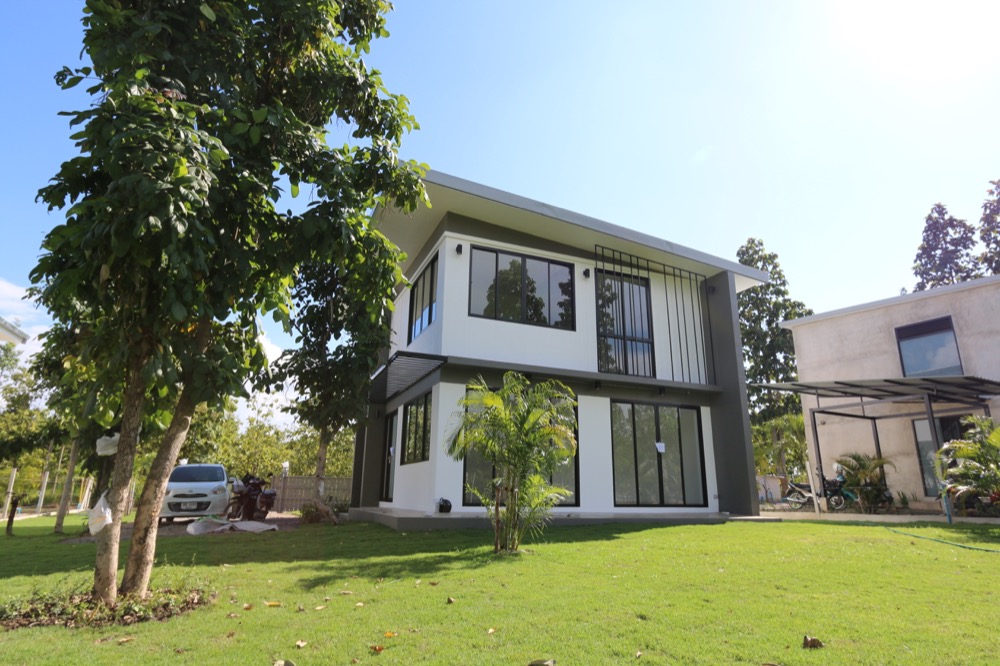 How much does it cost to Rent a House in Chiang Mai?
Houses are available in the inner suburbs and city itself, and these tend to be older (often Thai style) and can start from as low as 5000 baht maybe 8000 baht for a two bedroom.  The further out you go the bigger and newer the houses become with more western features. Many expats decide that they want to rent a house in a Moo Baan (gated community) which are usually located in the Hang Dong and surrounding areas.  Older styled houses are found closer to the city areas (and also outside the city) which are smaller and basic sometimes with a yard, but usually close to the neighbors.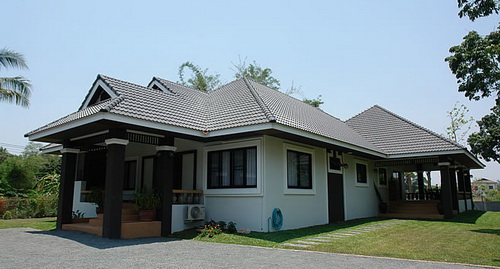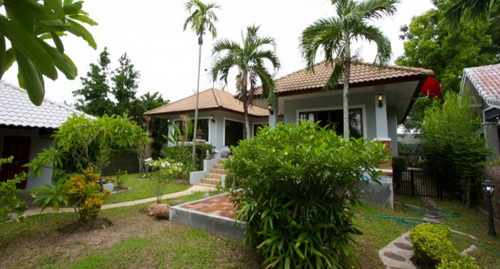 The Advantages of Renting a House
Renting houses in Chiang Mai is a better value for money often for the same price as an inner city condo you can get a 3 bedroom house with gardens, patios, and if located in a Moo Baan, community pools, gyms and club rooms. The city is only 10-15 minutes away and usually you have tropical scenery around to view.
The house offers you space!, either for yourself and your family or if you decide to get a live in maid or home help.  Many come fully furnished, others do not, and you will be expected to take out a longer term lease (most are yearly).
Living in a house allows you to potter around in the gardens, and not sacrifice having to live in a minimalist style (you can fit more 'stuff' in a bigger house compared to a Condo).
How much does it cost to Lease a Condo in Chiang Mai?
A 30 sq.m Condo with kitchen and modern amenities will start at around 6000 baht (US$180), increasing in size to 45 sq.m you are looking in the 9000-12000 baht range. (US$270-360) per month.  Larger 80-120 sq.m 2 bedrooms places are around 18000-25000 baht (US$549-760).  One of the first things many new arrivals notice (especially from America) is how small the condos are here compared to where they are from.  You very quickly adapt and begin to enjoy the smaller units, with less cleaning required, ease of getting around from kitchen to bathroom etc.  Price will often depend on the extra facilities of the condo, Gyms, Pools, Massage and location will all add to the price.
The Advantages of Renting a Condo
Renting a condo or an apartment in Chiang Mai will provide you with greater access to amenities and better security.  Most complexes will have electronic key cards, security guards and CCTV monitoring, it can be difficult for visitors to reach you without arranging to meet them in the lobby.  Condo's will often also have gyms, shops, pools either inside the complex or located close by to service the people living there.
Living in a condo provides a greater social life, with the opportunity to bump into and get to know the other 50-500 tenets living there (depending on the size). Staff at Condominiums will often help you with bills or letters that you do not understand in Thai, and are used to dealing with westerners and any of the little and niggling complaints we might have.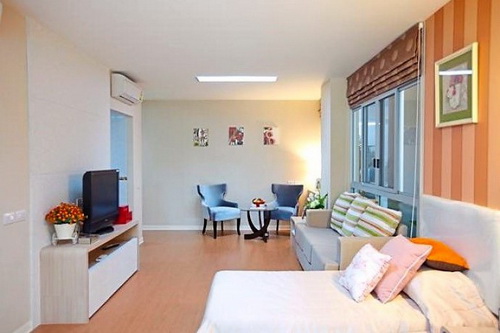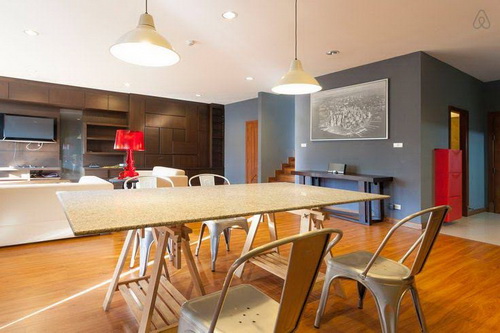 Condos can be leased for shorter periods of time (3 months plus) with the price in rent going down the longer you stay.  For example a 12,000 baht a month place for 3 months, might be 11,000 for 6 months and 10,000 for the year.  Condos are usually located in the heart of the action, just a short walk to your local community and the activities you will spend the majority of your day doing.
Condo: In Thailand this refers to a unit that is individually owned within a condominium complex.  Condos usually have larger areas, and are fully furnished including a bathroom and kitchen.  While it is possible to rent a Condo for 3 months, more typical is a minimum 6 month lease, with a discount in price for longer term rentals.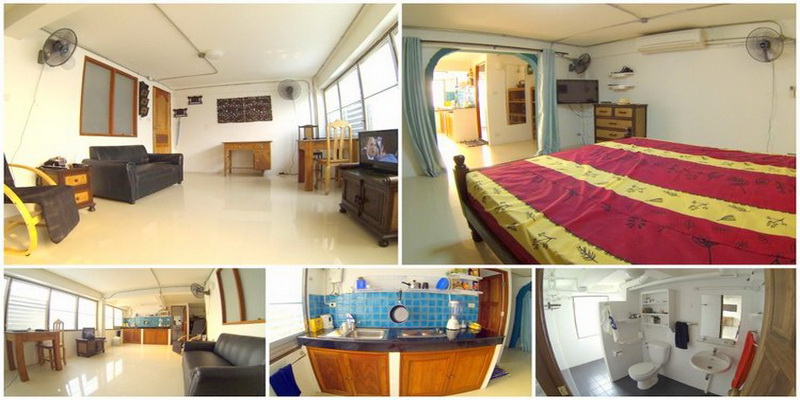 Tips For Choosing an Apartment in Chiang Mai
Once you get on a motorbike and start exploring the city you'll realize it's pretty big, but this is just a simple overview to get you started. The area you choose will depend on the type of crowd and environment you are looking to be around. Our first apartment was outside the moat near the railway station. It was an awesome place with a huge room, pool, gym, and breakfast! If you're familiar with the digital nomad community, you're probably aware that the Nimman area is where you'll find the largest density of coworking spaces and cafes with free Wi-Fi. As you move away from the Nimman area, you'll find the apartments generally get cheaper but the further you get out of town, the more essential it becomes to hire a bike.
Once you choose your area, use your research from the previous steps, make a list and hit the road. The best way to shop for an apartment is 'on the ground'.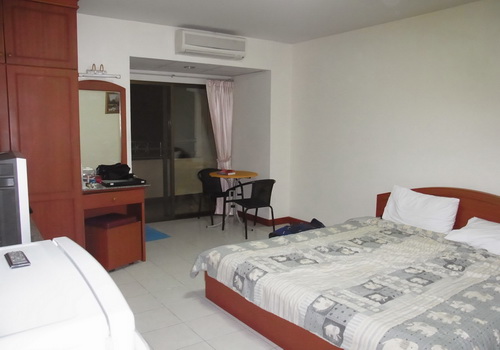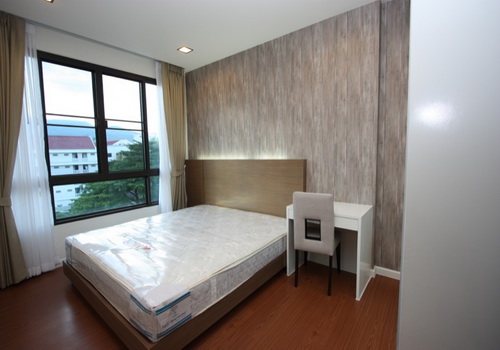 Apartment: In Thailand this refers to a monthly accommodation complex that you rent on a monthly basis. All the units in the complex are usually owned by the same person or company and standardized to look the same. Most can be rented on a daily, weekly or monthly basis. Apartments generally come equip with a bed, a TV, a writing desk and a closet. Some will have basic kitchens and the more elaborate have separate bedrooms and kitchens.
Tips for Choosing a Guesthouse in Chiang Mai
There are plenty of guesthouses in the city and even during the busy season you can find a place to stay by just showing up, although it's best to book in advance to ensure your stay is a memorable one. Some guesthouses provide a friendly and relaxed atmosphere, while others put little effort in other than providing a cheap place to stay. Taking the time to find a good one will make all the difference to your Chiang Mai stay.
There are numerous guesthouses of varying quality scattered around the Old Town, as well as the leafy lanes closer to the Night Market, or south of the moat. A few are located on the riverfront, and some long-stay or more peaceful places are located out in the suburbs. Rates range from 150 to 800 baht per night, and it's worth paying a bit more for an atmospheric place.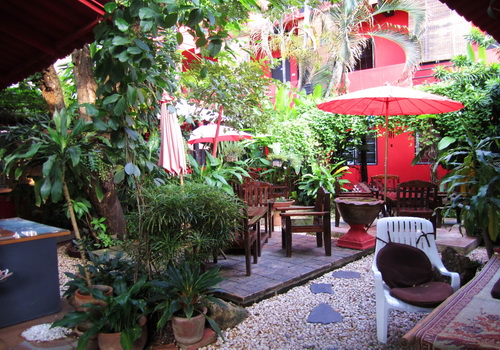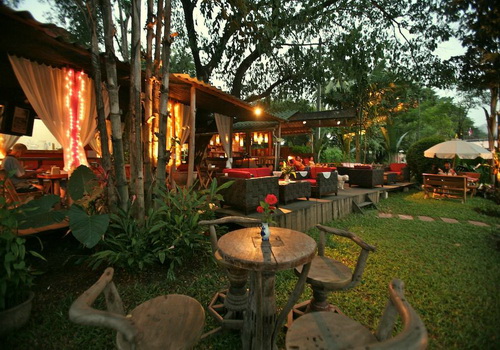 Those arriving by train will undoubtedly be approached by touts at the station and there's no harm in following them to see the place, but do 'shop' around to appreciate the difference between a fun or dull Chiang Mai guesthouse. The nicer ones have a small garden area, well-maintained rooms, and other guests for company.
Noise is another factor to seriously consider and is generally inescapable in Thailand. The upmarket places will have seen to it that the environment is peaceful, but in the built-up old town, you never really can tell when an angle-grinder will fire up. The Old Town lanes are peaceful and quiet the further you get away from the Thapae Gate area.
For central convenience, the areas nearer Thapae gate are best, but most guesthouses in Chiang Mai are within walking distance of the sites. There are clusters of backpacker-friendly places in the south-eastern and north-eastern corners of the Old Town, while the windy lanes between the east flank of the moat and the Night Market are leafy and quiet.