Some helpful when arriving to Chiang Mai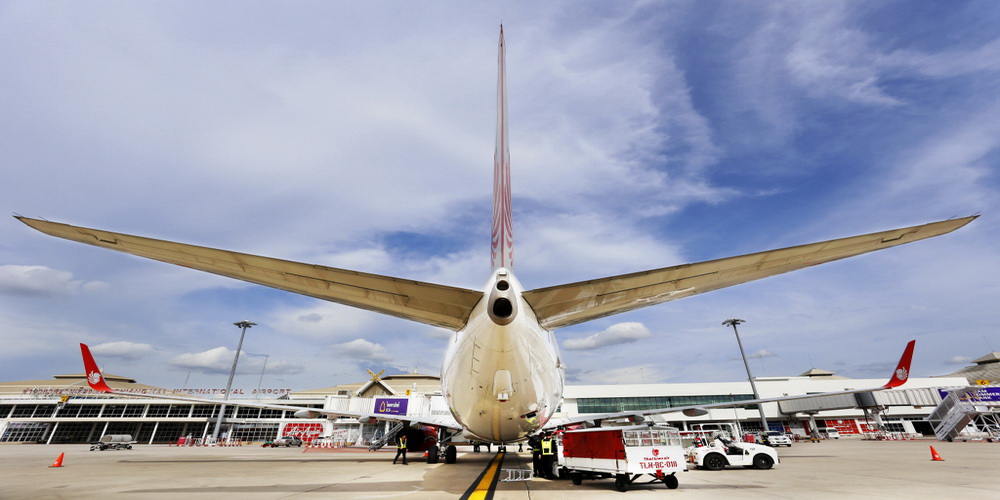 Dear visitors, welcome to the Land of Smiles, Smirks, Giggles and General Mayhem. Those of you who visited the Chiang Mai city 10 or 20 years ago will recall that the airport used to be outside the city. Not any more! Chiang Mai has expanded and grown so much that our international airport is now practically in the city centre.
So first things first: if you have just landed, you'll be needing a taxi. And it is nice to know that your hotel is probably little more than 15 minutes' drive away. Three or four taxi counters are inside the terminal; prices should all be about the same.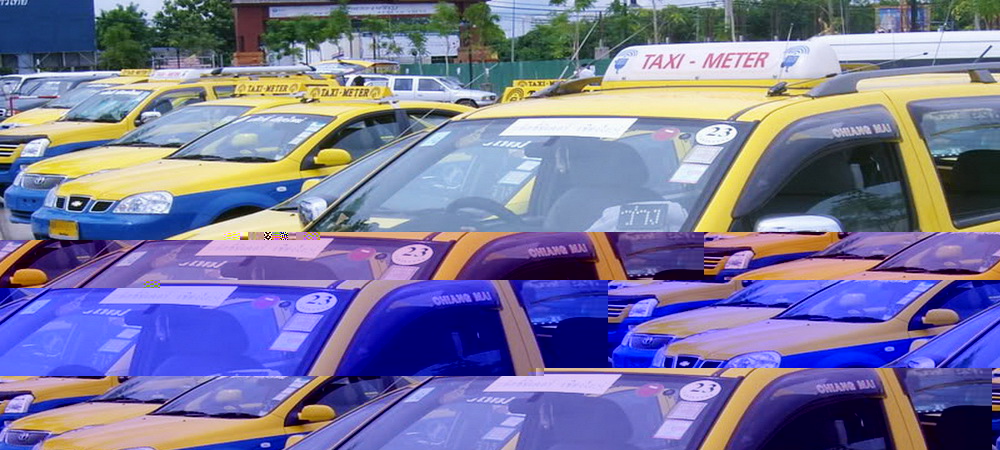 Airport taxi to anywhere downtown is 150 baht.
For rides outside the 'metropolis': 50 baht as soon as you get in the cab, then 50 baht for the first two kilometres, and 10 baht per km thereafter.
If you want fix a price beforehand, you will have to check the chart at the airport taxi counters (it's usually 180 to 350 baht).
Airport Shuttle Bus
(air-conditioned van) is available at Gate 9. Just 40 baht per person.
Route 1: Airport- Central Kad Suan Kaew – Huay Kaew Road – Chiang Mai University;
Route 2: Airport- Night Bazaar. Shuttles run 7 a.m.-9.30 p.m.
Shared  red pick-up
trucks (known as songtaew) are sometimes waiting at the exits or outside the airport. Price is about 40-60 baht.
=============================================================================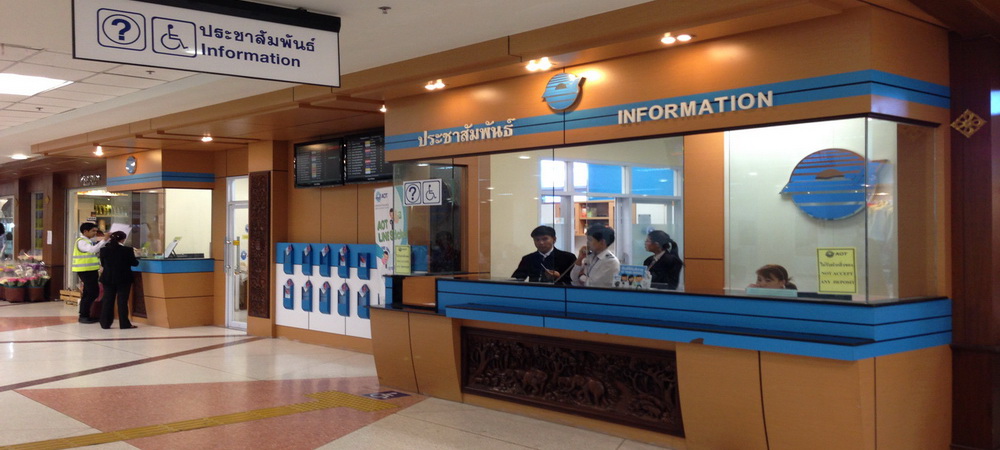 Important Phone Numbers
Emergency     191
Tourist Police     1155
Tourism Authority of Thailand (TAT)     1672
TAT Chiang Mai     (053) 248 604-5
Highway Police     1193
Customs Office     (053) 277 510
Immigration Bureau     1178 or (053) 201 755-6
Chiang Mai Police Station     (053)242 2234
Bhuping Police Station     (053) 211 750
Maharaj Nakorn Ping Hospital (Suan Dok) (053) 947 700
=============================================================================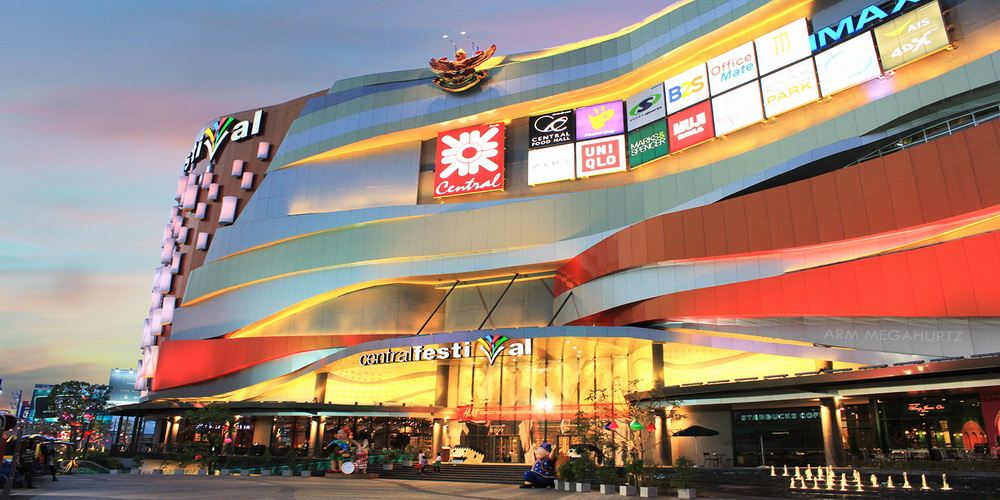 Department Stores and Shopping Outlets
Central Kad Suan Kaew Plaza, Huay Kaew Rd.
CentralFestival Chiang Mai (Superhighway; Juvenile Court Intersection)
Central Plaza Chiang Mai Airport (dose to Chiang Mai International Airport)
Maya Lifestyle Shopping Mall (Rincome Intersection, near Nimmanhaemin Rd.)
Big C Extra (Superhighway Rd.)
Tesco Lotus (Superhighway Rd.)
=============================================================================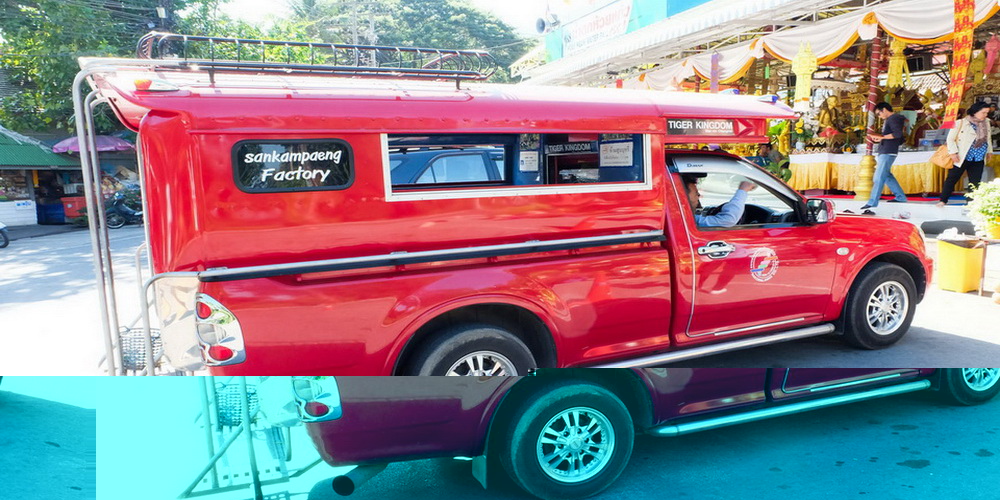 Mass Transit Services
There are about 2,000 Red Cabs (pick-ups or songtaew) available throughout the city. Price starts at 20 baht.
Fixed Route Red Cabs: From 15 baht. Check all five routes mobile application: CMTRANSIT (available both IOS and Android gadgets)
White Cab (No.12) is available in Chiang Mai downtown only. > is 15 baht.
Purple-White Cab runs Chiang Mai – Lamphun (base station Warorot Market). Price is 12-40 baht. Call (083) 325 4965.
Blue Cab runs Chiang Mai- Doi Tao district (base station Warorot Market). Price is 15-40 baht.
Orange Cab runs Chiang Mai-Fang (base station is Chang Puak : Bus Station). Price is 15-40 baht.
Yellow Cab covers three routes: Chiang Mai- Mae Rim; ng Mai- Doi Saket; and Chiang Mai- Chom Thong.
Mae Rim and Doi Saket cabs start at Warorot Market while Chom Thong cabs run from Chang Puak Bus Station and Wua Lai Road (Chiang Mai Gate).
White Cab covers two routes; Chiang Mai- Mae Taeng (base stations: Chang Puak Bus Station, Warorot Market); and Chiang Mai – San Kamphaeng district (base station: Warorot Market)
Green Cab runs Chiang Mai – Sansai (base station: Warorot Market)