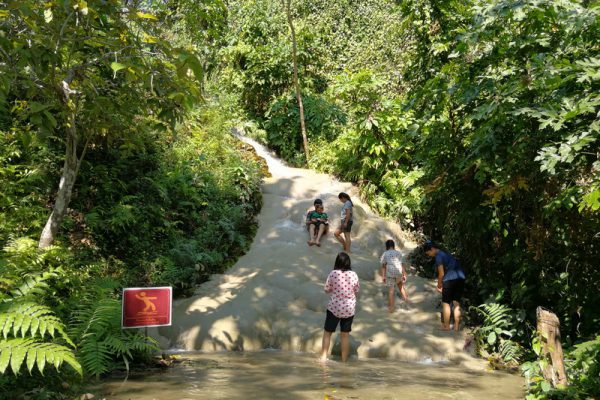 Bua Tong Waterfall is one of the coolest place in Chiang Mai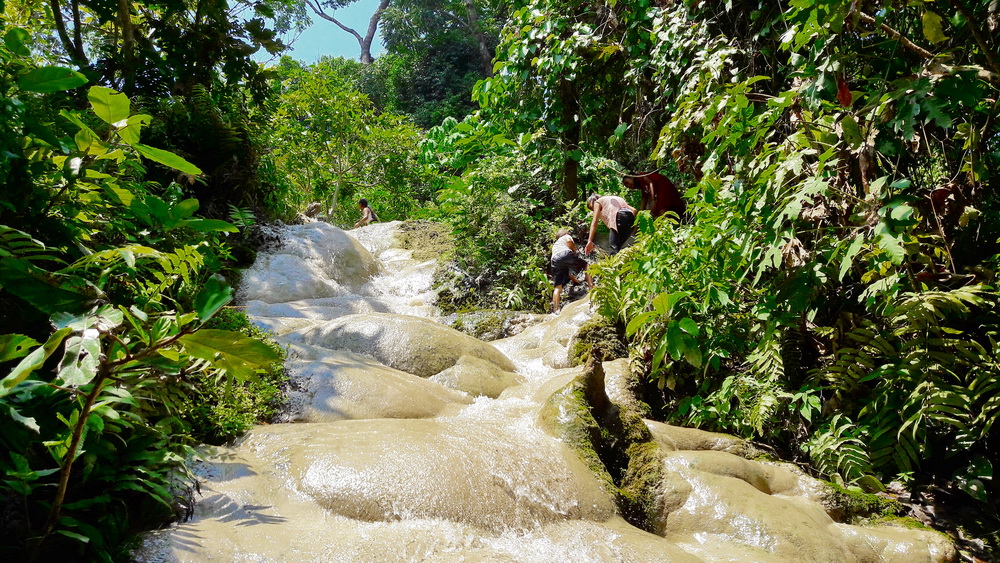 Bua Tong Waterfall or Sticky Waterfall is one of the famous and attractive tourist destinations in Chiang Mai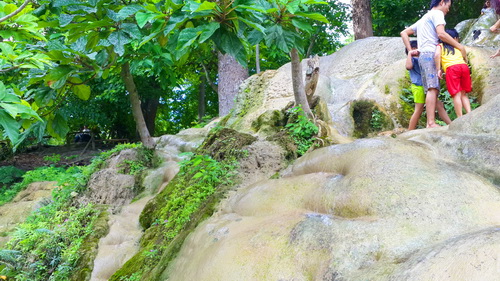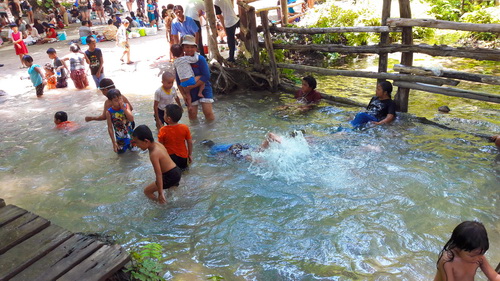 The Bua Tong Waterfall is located about 60 km north of Chiang Mai City, in the Si Lanna National Park. Not too many people know about this waterfall, because it's off the well-worn tourist track.
Start at level 3, which is the bottom most bottom. Bua Tong Sticky Waterfall are fed by a small stream which ripples its way down a 100-metre slope covered in limestone accretions. It's pretty rather than spectacular, and there are also bathing pools at the foot of the steep hill. A short distance further on along a trail you'll see the Rainbow Spring where, as long as the sun is shining, the spray creates a natural rainbow effect above the pond.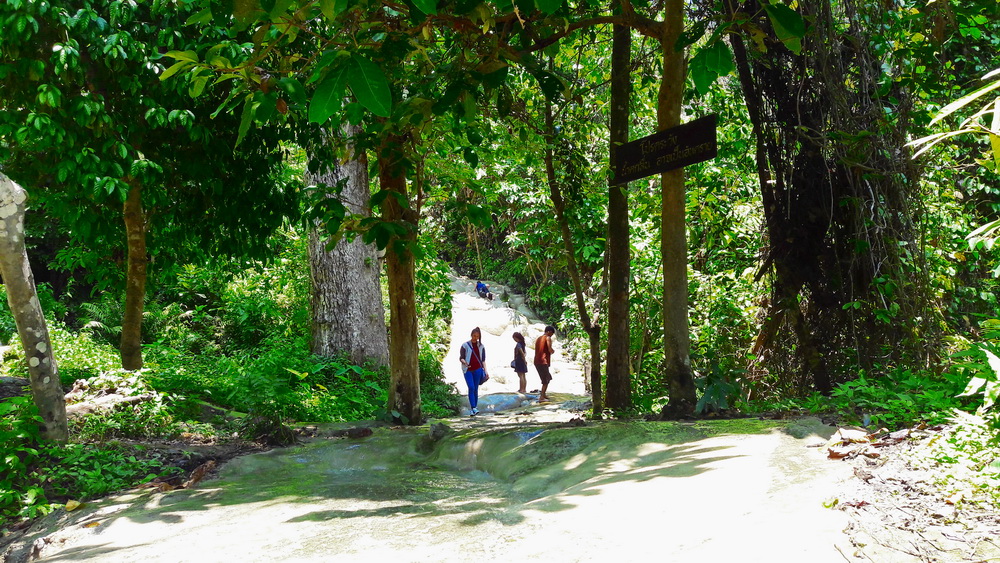 The white rocks are super easy to walk on.  It's not really sticky waterfalls but more like, non-slip waterfalls. But be careful of the patches of green algae, those are super slippery.  Just have a bit of faith in yourself and you'll be walking up and down in no time, even though it feels completely unnatural.
Food is not allowed to take with you down in the waterfall, but there are plenty of picnic tables at the area of the Park entrance. The little park was well maintained but barely built up at all, just an open grass area, a bathroom, a tittle hut serving drinks and ice cream, and one or two other buildings. No gift shop or tacky souvenir booths, just locals picnicking on the grass and exploring the waterfall.
Bua Tong Waterfall is a perfect place for sunny picnic and extreme fun for adults and children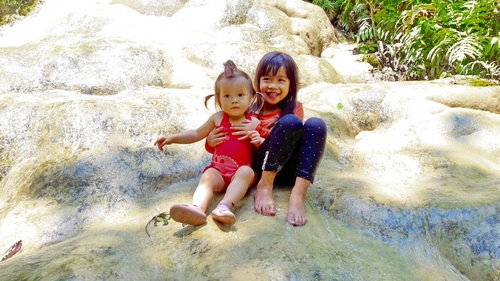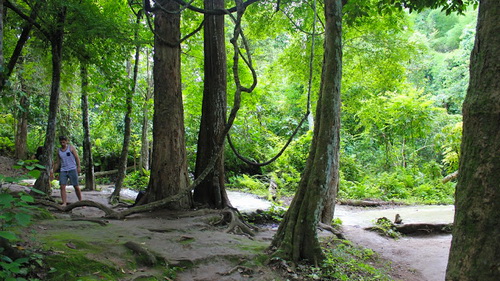 How to get to Bua Tong Sticky Waterfall

Bua Tong Waterfall is located about an hour drive from Chiang Mai. From the Superhighway take road number 1001 towards Phrao. Drive straight, pass the Mae Jo University. From there you won't see any signs for the waterfall. Just drive straight. Around 18 km before the waterfall you will see a metal sign for the waterfall. Stay on that road until you see another sign telling you to turn right.
Entrance fee & opening hours
You can visit Buatong Waterfall between 06:00 a.m. – 06:00 p.m.
Admission is free
Non