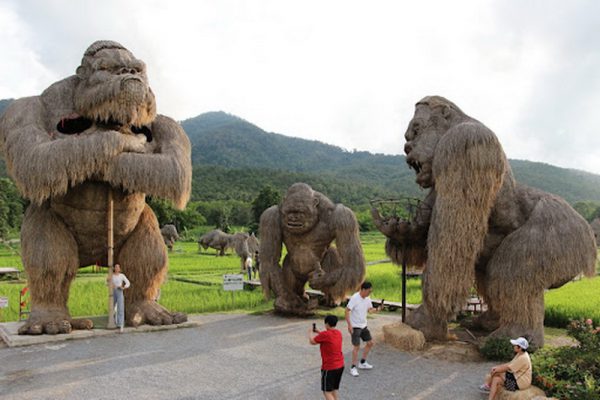 Relaxing Day at Huay Tung Tao
Huay Tung Tao is a huge man-made reservoir at the feet of Doi Suthep mountains. The lake is situated on a military base.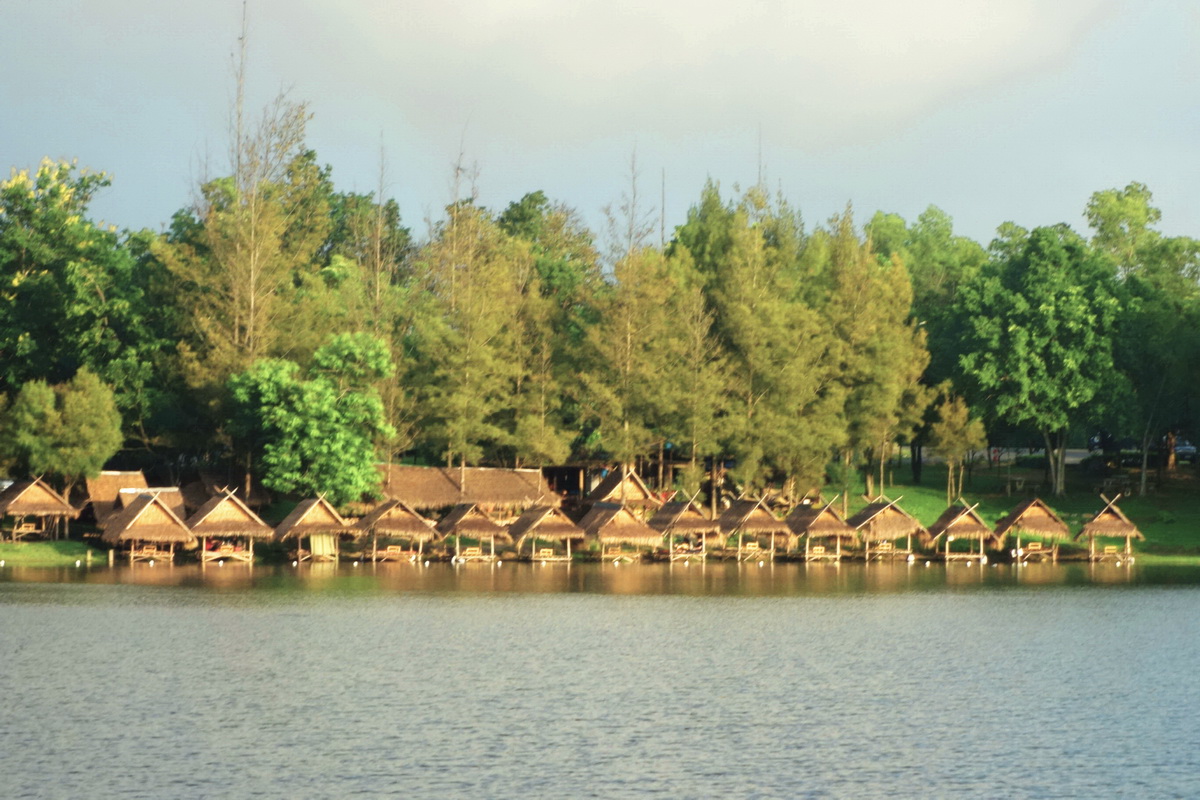 One of the best things about living in Chiang Mai is that it offers virtually all the conveniences of a major city, yet if you head just a few kilometers out of town, the coffee shops and malls quickly disappear, giving way to fresh air and greenery. Huay Tung Tao is a relaxing place with great food.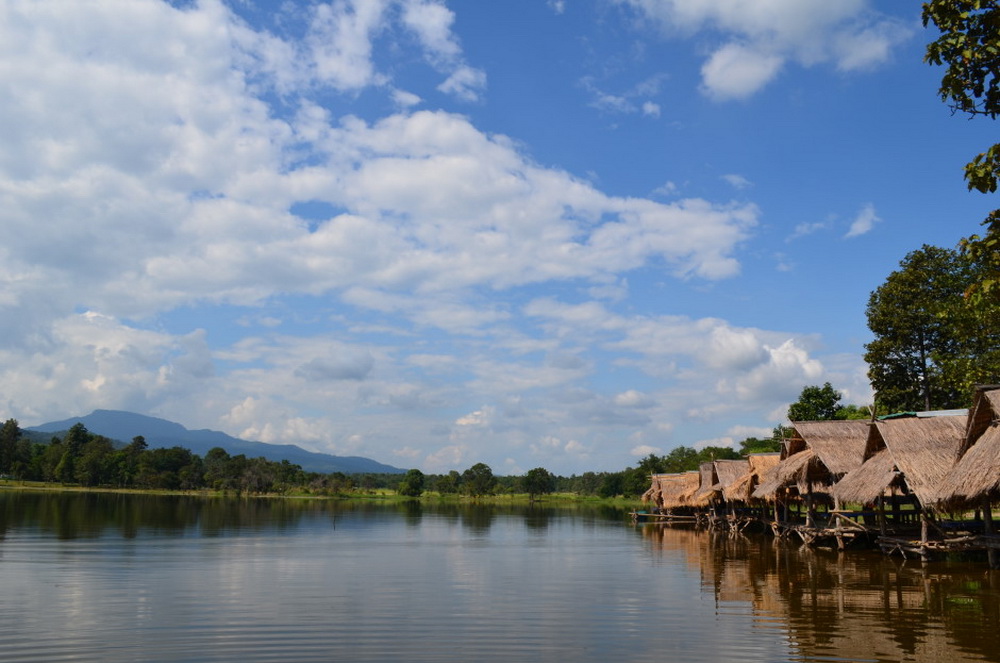 The view at Huay Tung Tao Lake is stunning. The still waters are backed by nearby mountains and the lake is lined with picturesque grass huts. Huay Tung Tao is quiet during the week, however it becomes crowded on the weekend as locals enjoy the swimming and boating on the lake. The lake and its surrounding area is said to have been donated by the Royal Family as a tourist destination and offers various activities such as paintball, paddle boats, fishing, mountain biking, camping, and a swimming area.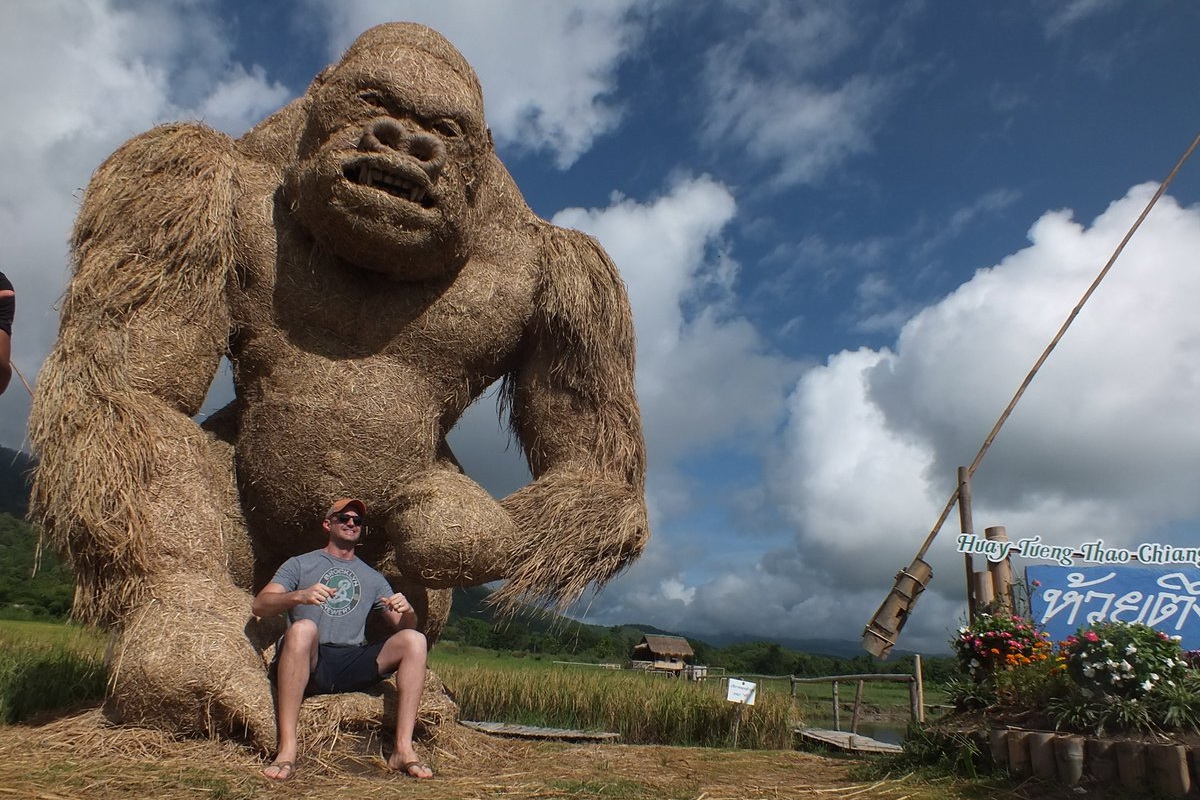 Park your car and choosing your lakeside location to enjoy the view across the lake from the comfort of the shade. Bring a picnic to stay energized, or grab some local fare at one of several restaurants dotting the shoreline
Vendors walk around the lake selling snacks for 20 baht per packet or three packets for 50 baht. They offer fresh cut fruit, boiled peanuts, spicy nuts, squid sticks, and even fried bugs. There are also ice cream carts that slowly make their way around to each table selling cold goodies.
If you want to get in the water you can also hire a tube to float around on the water for 20 baht. Another great thing to do at Huay Tung Tao, there are even some quirky swan-shaped paddle boats for rent if you want to take a tour of the lake.
Huay Tung Tao is a perfect place to go if you need a day to chill out and take a dip on a hot day.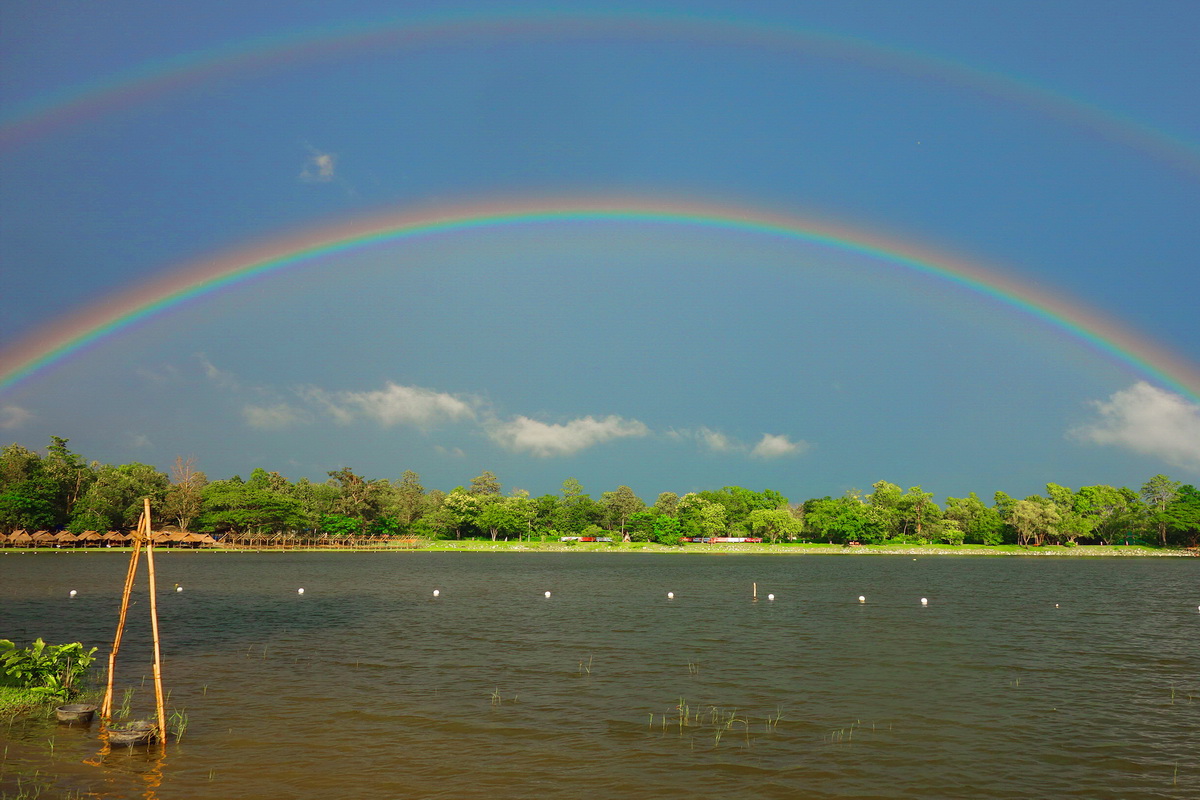 How to get to Huay Tung Tao

You can get to Huay Tung Tao from the city area by starting your route at 700th Anniversary Chiangmai Sports Complex and go all the way along Khlong Chonla-Prathan. You will pass by Nawamin Rachuthit School – Protheses Foundation – Department of Highway – TV5 – Land Development Station of Chiang Mai. Then, turn left and cross Khlong Chonla-Prathan bridge and you will see the entrance of Huay Tung Tao Reservoir.
Entrance fee & opening hours
The entrance fee is 50 baht per person. It's open times are 8:00 until 17:00 daily.
[/mmtl-text][/mmtl-col][/mmtl-row]