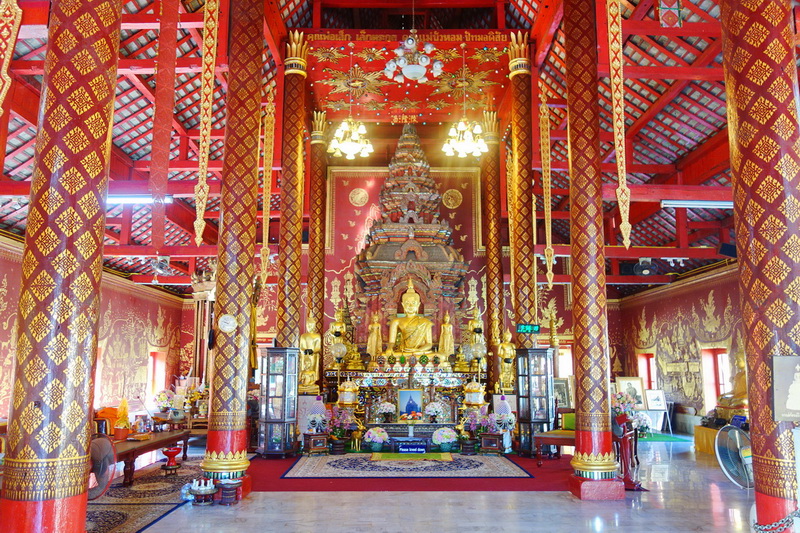 Wat Phra Singh one of the best religious sites that, I recommend you to visit at once while taking yourlife to Chiang Mai.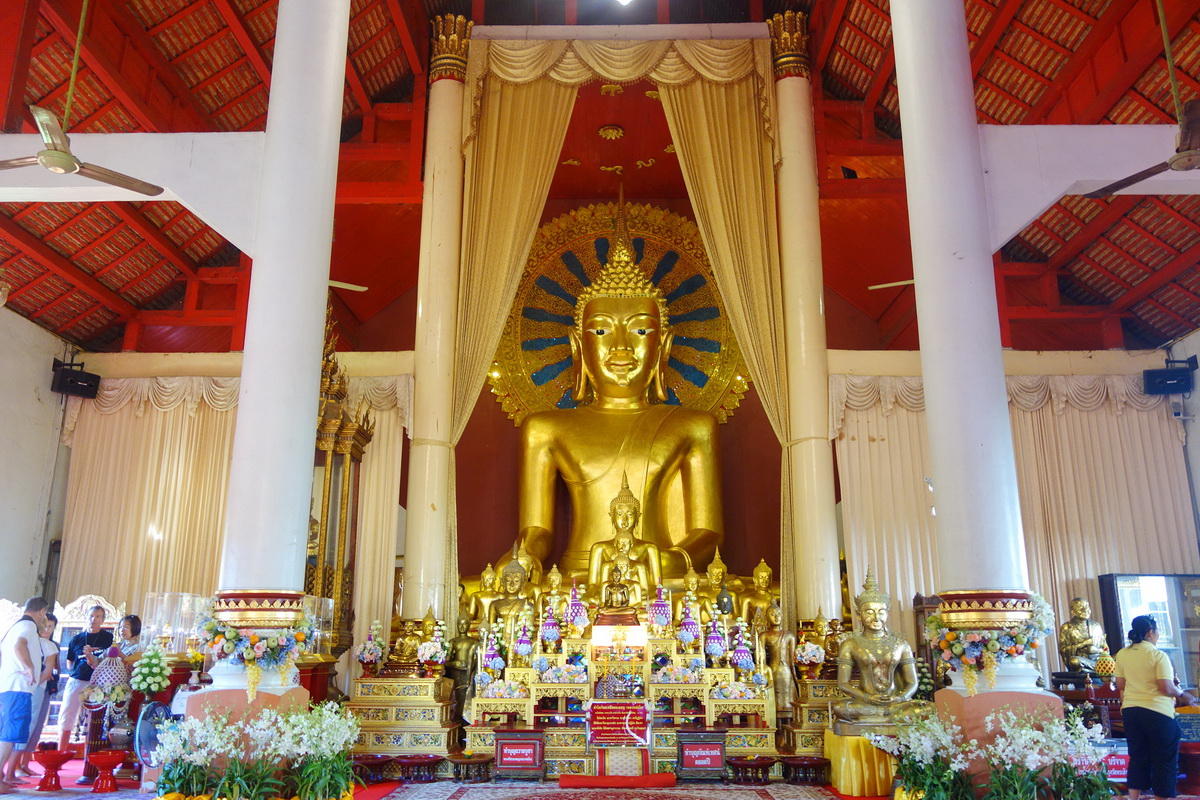 Let visit and study the native Buddhist being at one of well-known Buddhism site in Chiang Mai,  the  Wat Phra Singh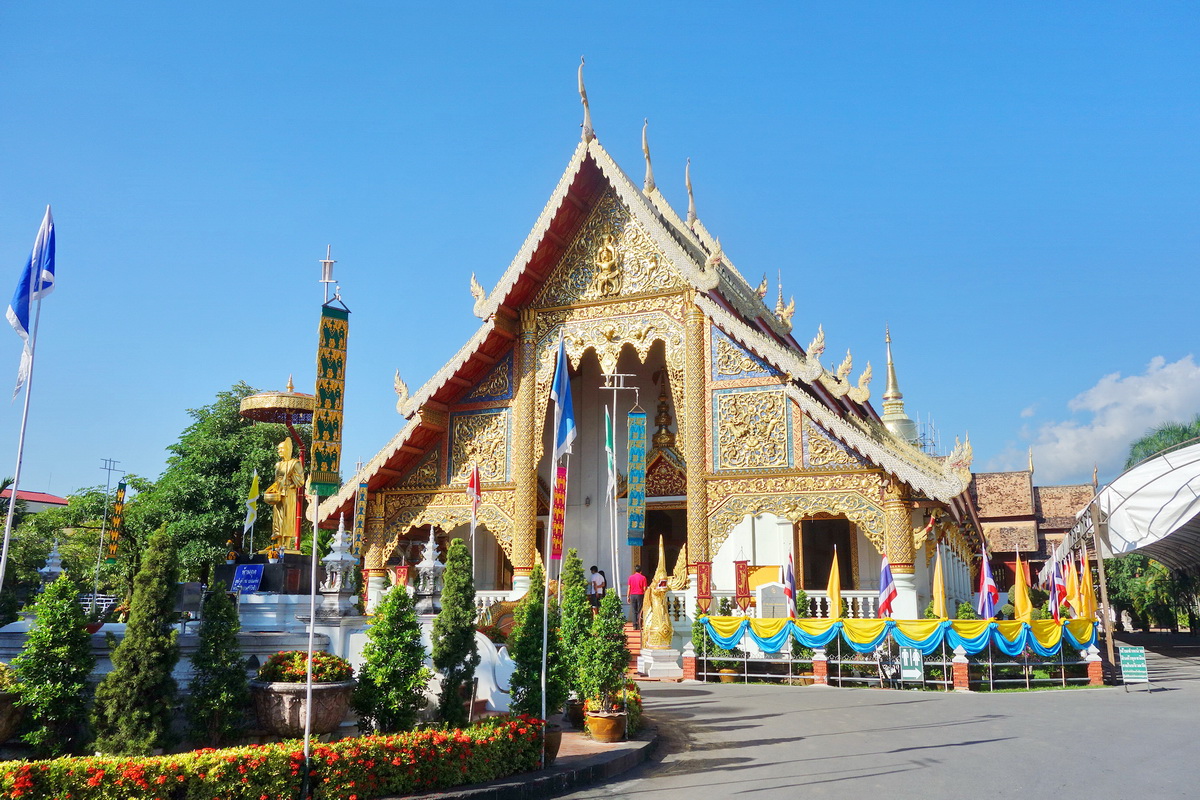 What do we have seen in Wat Phra Singh, one of the well-known religious place for the native people in Chiang Mai.
This Wat Phra Singh is welcomes everyone from 08:00 a.m. to 5:00 p.m. in very day. Not only take a sight of this beautiful creature but also. to do the Buddhist activities too.
There are a lot of interesting  points inside the Wat Phra Singh.
The first interesting one is the Buddhism church is very beautiful of the Han-Na style ceated. Moreover, it is too faithful for the native Buddhism life.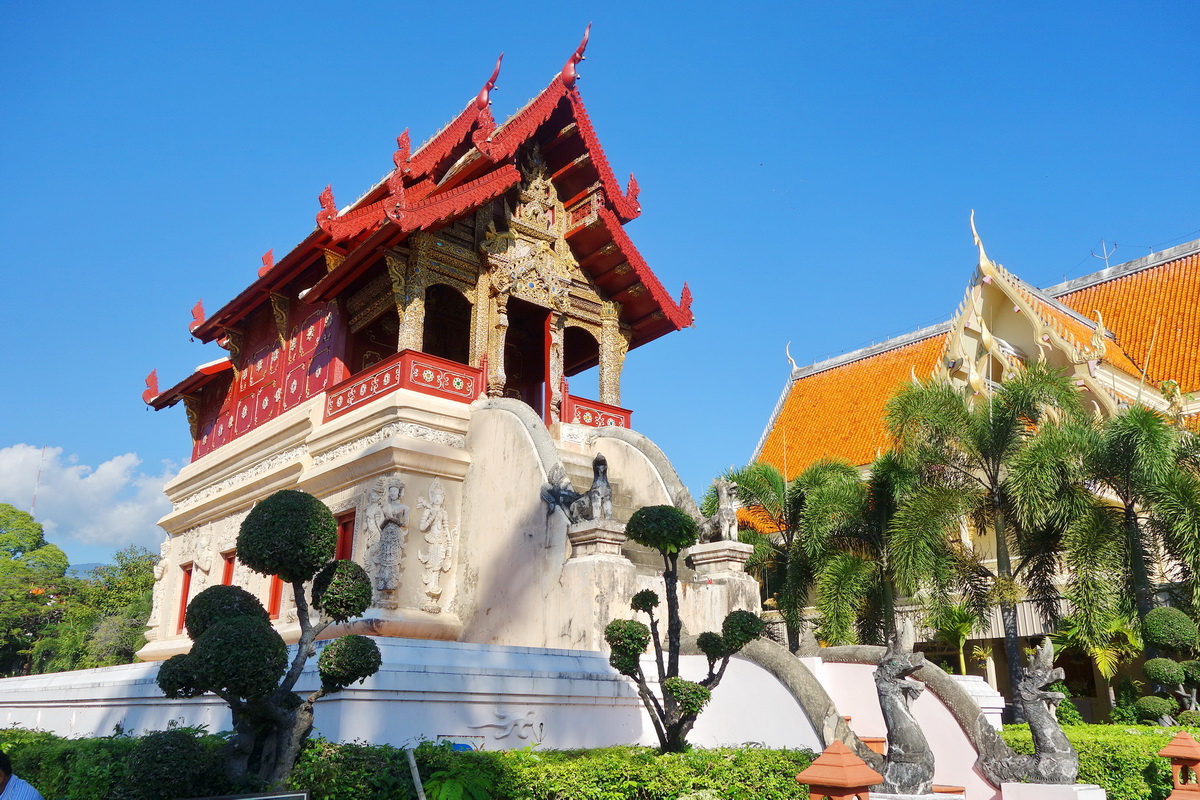 The second interesting sites, is Tri-building. This half one is made of wood. The style is the old Lanna created with the mock-up Thai got at the outside. In addition, you will see the two big golden Nagas at the entrance of the Tri-building. In my opinion these 2 Nagas is very beautiful and valuable for keep the memory with your photo. Moreover at the inside of Tri-building. Is decorated with the mock-up of Him Ma Phan creature ( one of the famous image life in past of Thailand) such as the mermaid, dragon-headed unicorn, etc.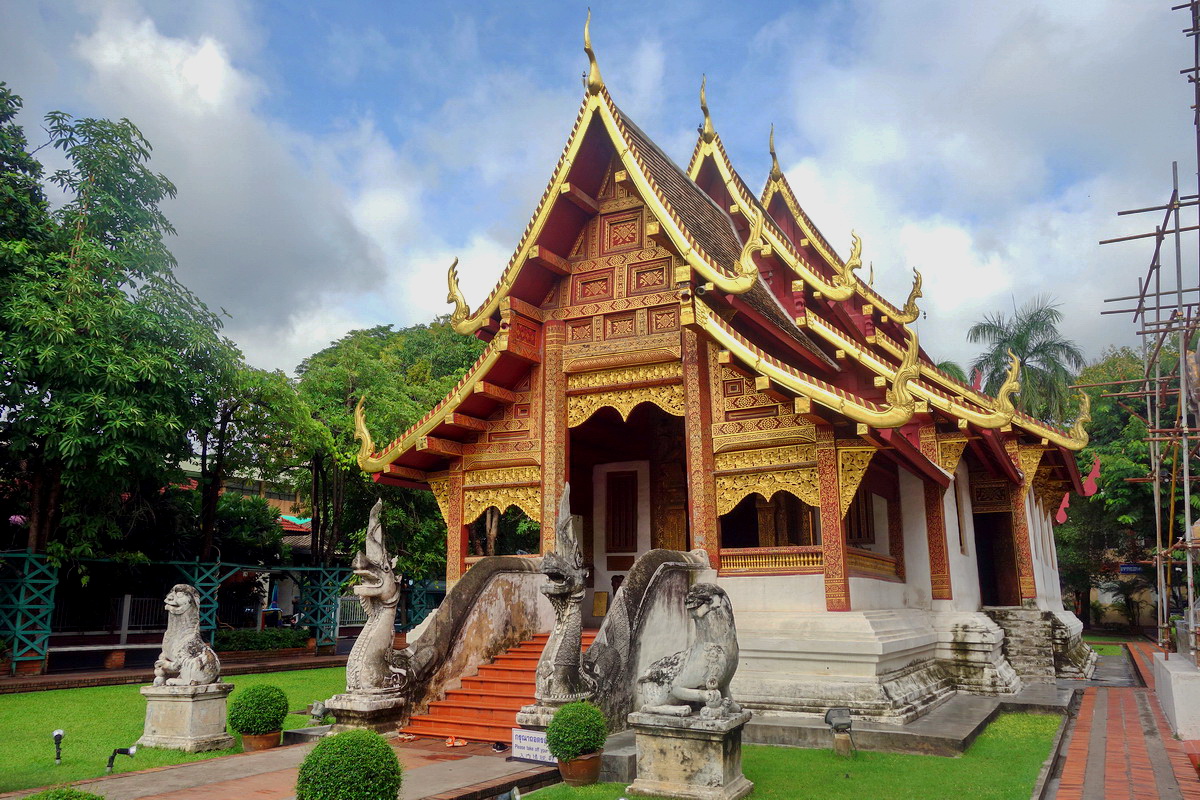 The third interesting. Is the Lai Kham sanctuary. This sanctuary is created from the inspiration of the Lhan Na and old northern style which so beautiful and attractive very much. In my mention the Lai kham sanctuary is another best site to taking some photo too. The most interesting in our Wat Phra Singh, is the Phra-Buddha-Sihing. This Phra Buddha Sihing is created in long time ago (around the Buddhist era 700 approximately) with the bronze and cover with gold. Not only the beautiful of but also, this Phra-Buddha-Sihing is always admired by the Buddhist life very much.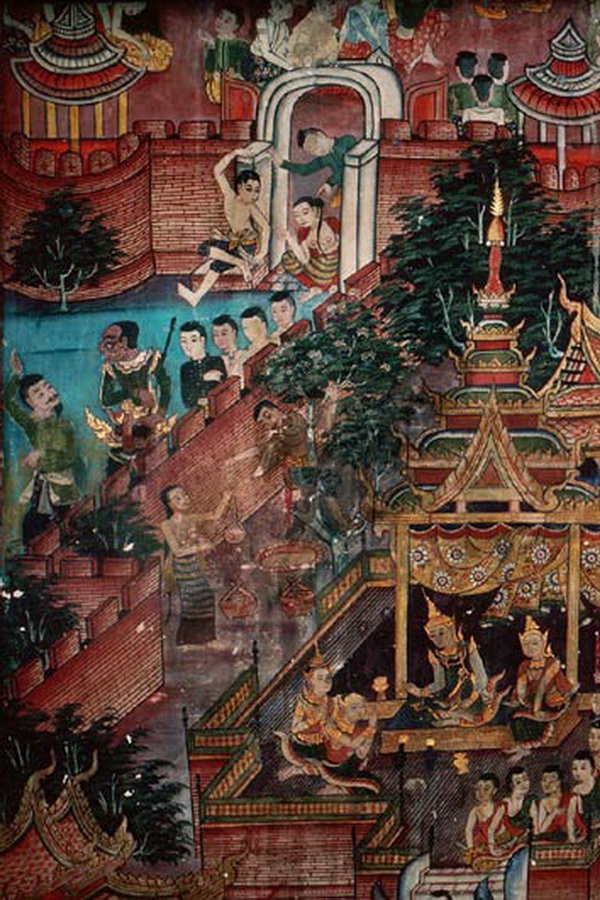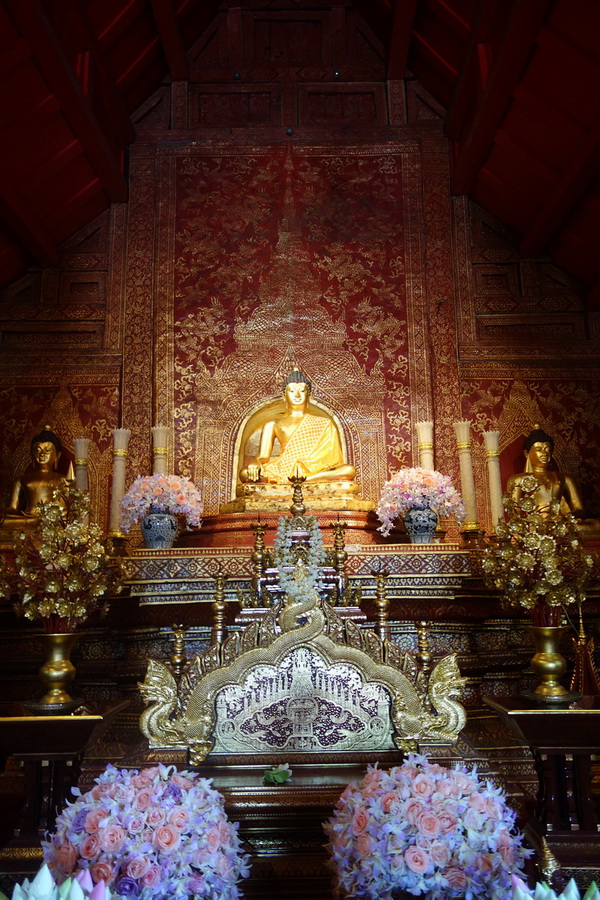 Moreover, this Phra-Buddha-Sihing is one of the best temples in Chiang Mai that has many people come to doing the Buddhist activities in both normal day and on the important of Buddhism. The general activities are to pay respect to the Buddha, to study the Buddha's lessons. to make a merit. to do a good thing, and etc. In additional, the important days of Buddhism are the Visajhabucha day, the Makhabucha day. and etc. These above days will have special activity such as to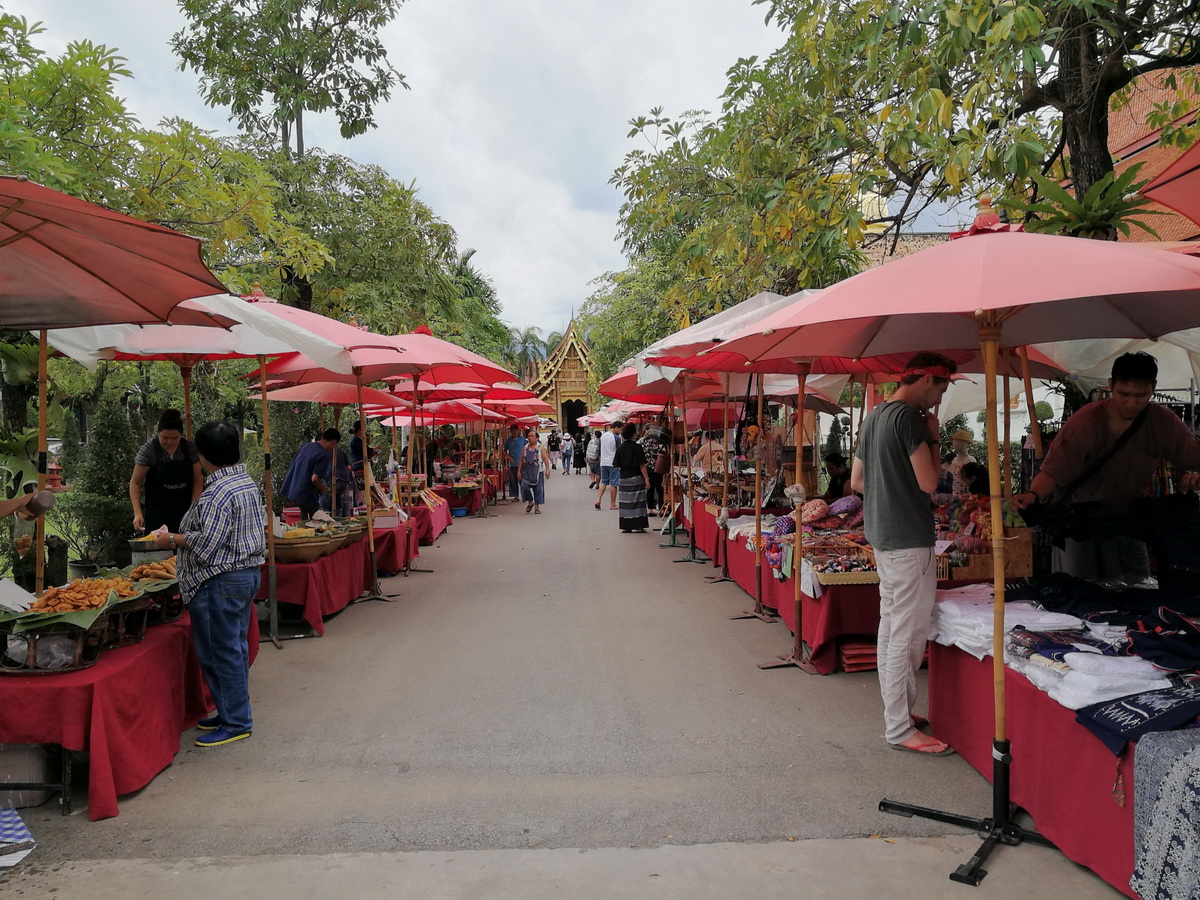 How do you we get to this one of the importantly Buddhism site in Chiang Mai, is the Wat Phra Singh?