Yee Peng Festival or Loy Krathong Festival

Yee Peng the magical festival of lights and beautiful lanterns
Coinciding with Loy Krathong is Yee Peng Festival, which sees people in Chiang Mai celebrate the Lanna full moon by floating the sky lanterns called "Khom loy"
As the full moon lights up the night sky, throughout the city of Chiang Mai, hundreds of thousands of lanterns and krathong are lit and released into the sky and the rivers. This is Loy Kratong Festival.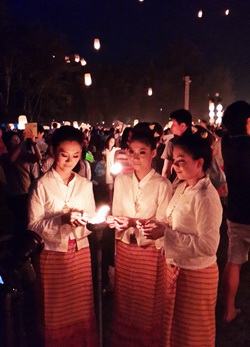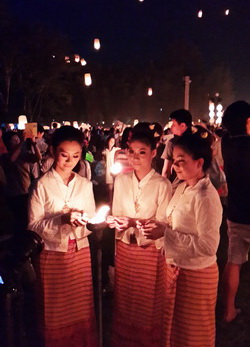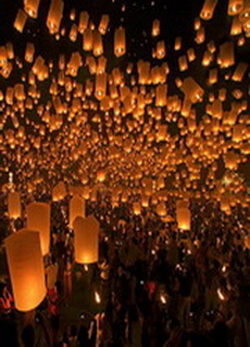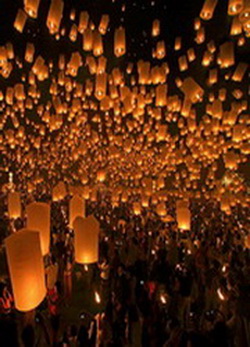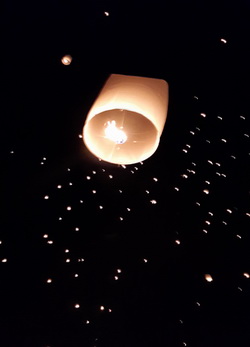 Perhaps the loveliest of Thai and Chiang Mai Festivals, Loy Krathong honors the water spirits through the launching of little candlelit floats, or krathong, in rivers and waterways. This festival, which takes place on the full moon of November, is part of Thai heritage and represents a close bond between Thai culture and water.
Fullmoon, brightly illuminated night and a sense of communal well being are the key to the appeal of the annual Loy Krathong celebration. In the Northern Thai province of Chiang Mai, which was once part of the ancient lanna Thai kingdom, the ritual of launching hot air lanterns (khom loy or khom yee peng) is a unique aspect of the region. Traditional belief has it that when the lantern is set adrift and floats away in the sky, so do all the troubles of the villagers. For the residents of Chiang Mai, the Yee Peng Festival is an exciting period where the whole city comes alive swathed in beautifully decorated lanterns made from paper.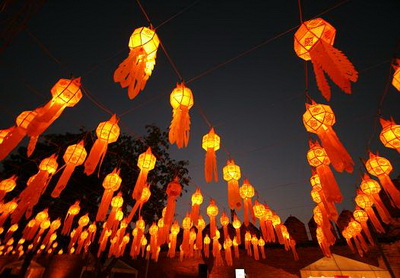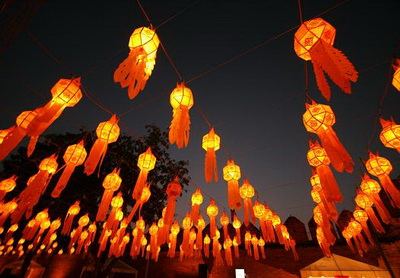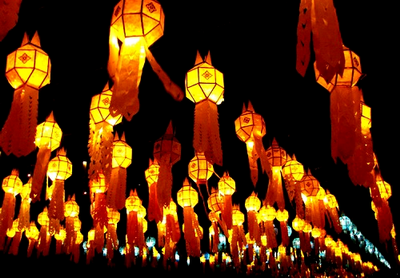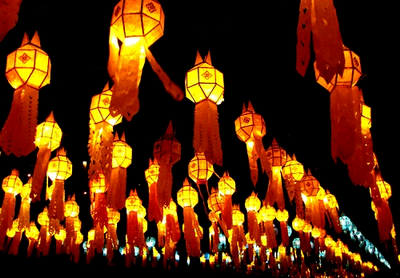 Every year on the full moon of the twelfth month in the Thai Lunar Calendar, and if you are visiting our beautiful city after these dates, you still can enjoy a bit of the festivities by viewing the beautiful lanterns exhibition at the Three Kings Monument.