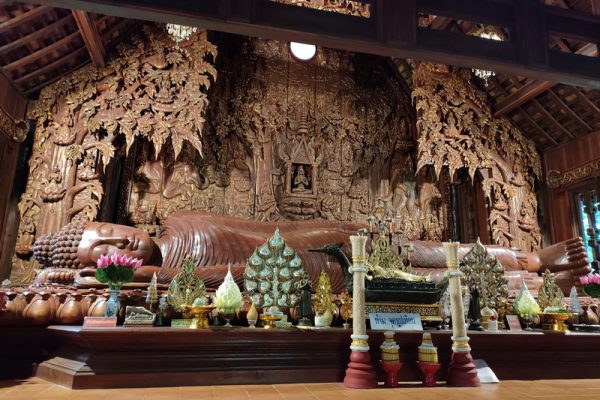 Uncover the Hidden Charms of Chiang Mai: Wat Luang Khun Win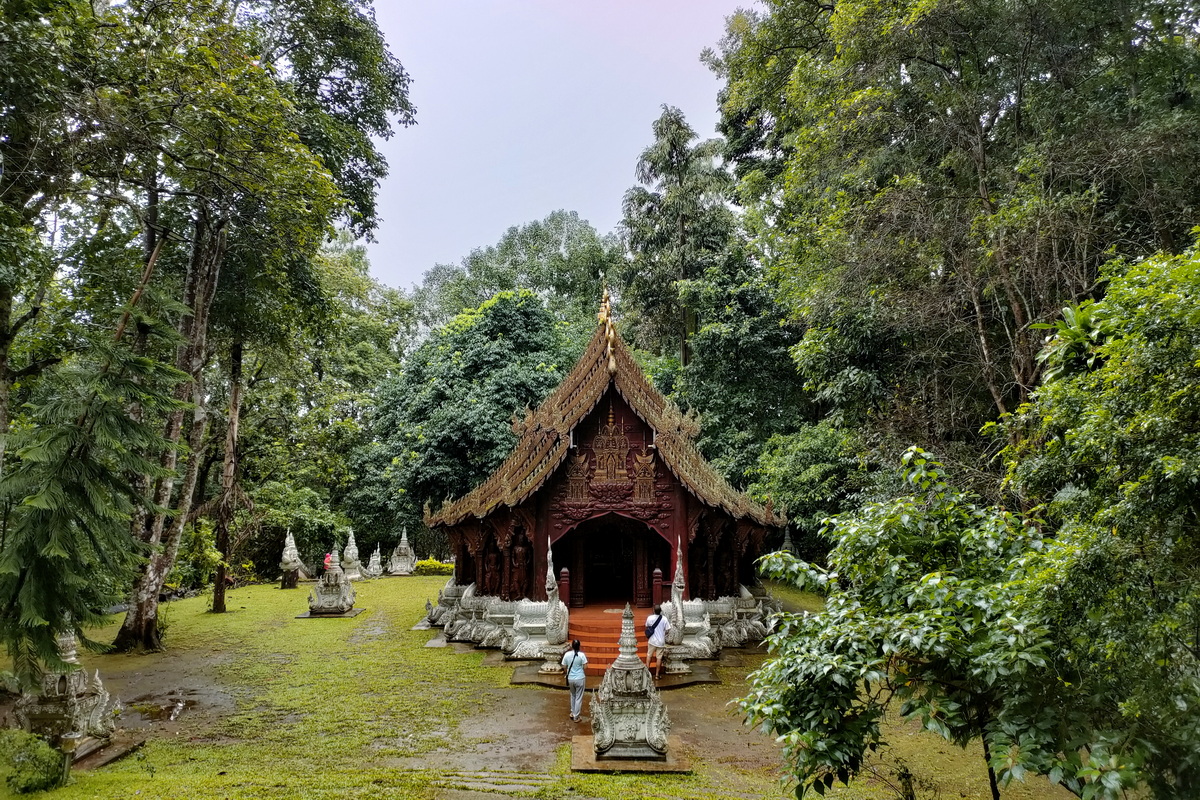 Hey, adventurers! Ready to wander off the beaten path? Let's dive into the heart of Chiang Mai Province and discover the remarkable Wat Luang Khun Win. This place is a gem, tucked away in nature, just waiting for you to explore its Lanna artistry.
Nestled deep in the forest of Don Pao Subdistrict, Mae Wang District, this 700-year-old temple is the real deal. It's brimming with Lanna-style wooden architecture and the coolest Buddha statues you'll ever see. The catch? It's remote, with no electricity except solar energy. But hey, isn't that part of the adventure?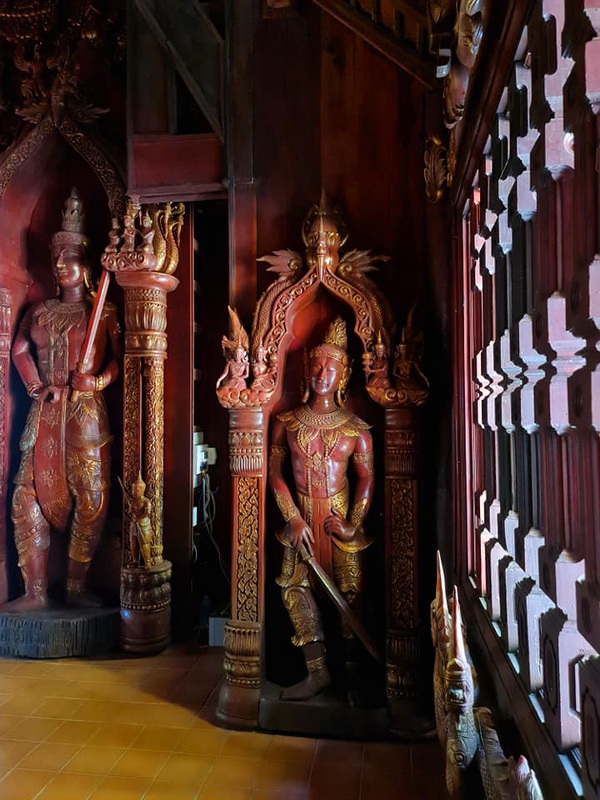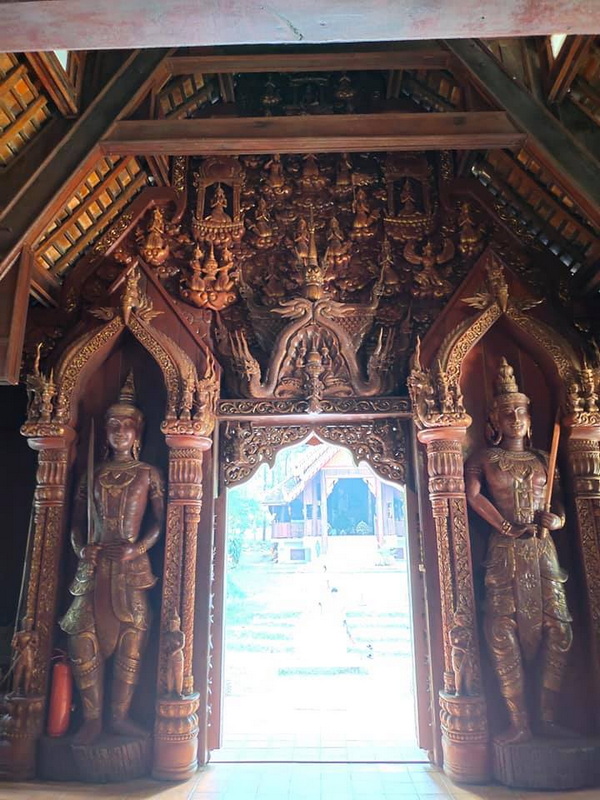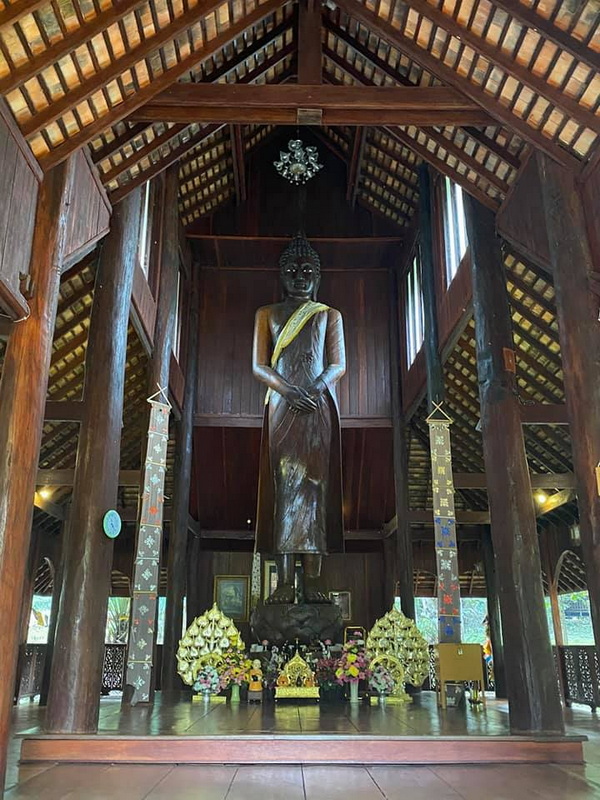 This temple is a carver's paradise. Check out the world's largest wooden Buddha, standing 9 meters tall and 2 meters wide. It's carved from a wild champee tree. The Reclining Buddha ubosot is another must-see, with a Buddha in nirvana and tons of wooden Buddha carvings. And the Serpent Stairs? They look so real, you'll be reaching out to touch them!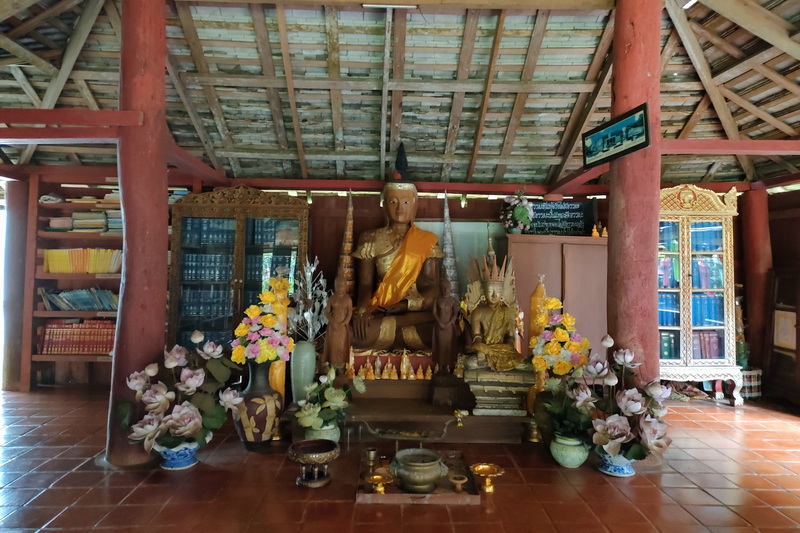 But remember, Wat Luang Khun Win isn't your regular tourist spot. It's a secluded forest temple, so getting there can be a bit of a challenge. You'll need to navigate some rugged roads and tackle a few slippery slopes. But trust me, it's worth every bump and curve.
Once there, take your time. Breathe in the peace and quiet. Wander around and soak in the architecture, all built with devotion and respect. It's a perfect place to chill, connect with the Lanna culture, and simply enjoy the moment.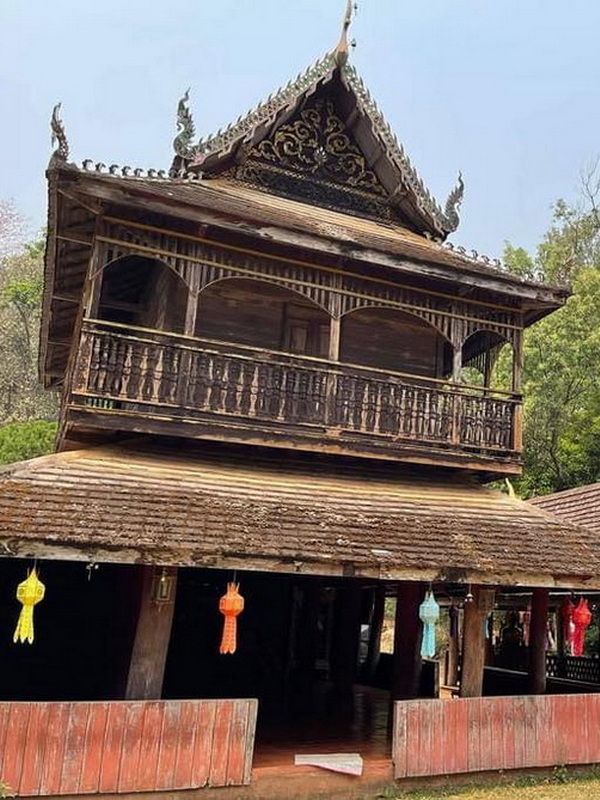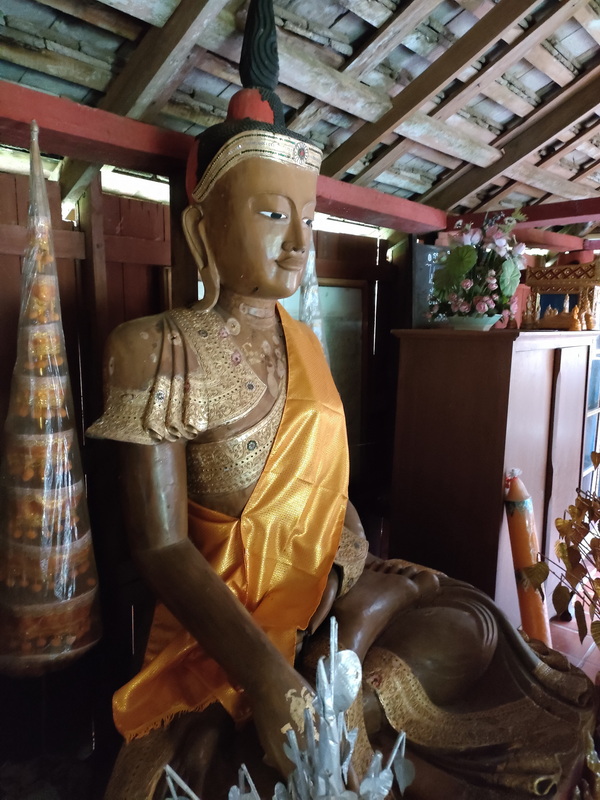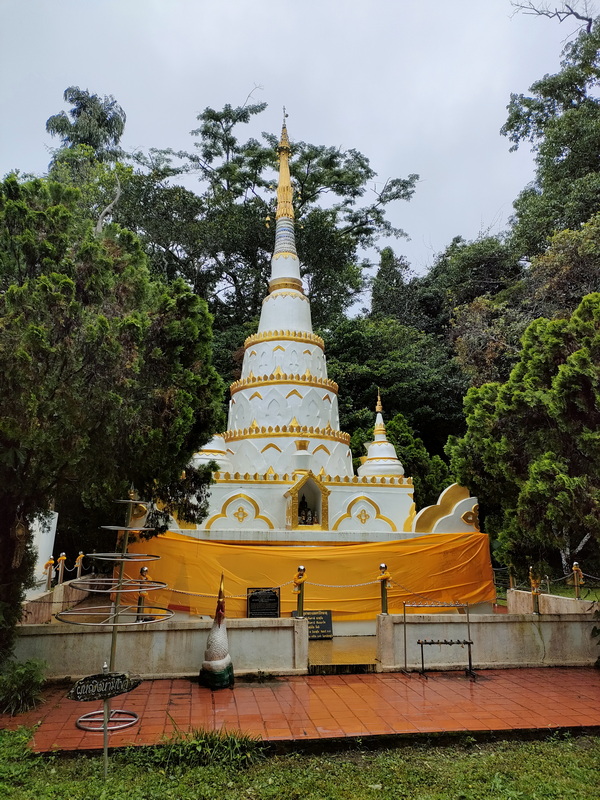 To get there, a four-wheel drive is your best bet. Or you can park at the Luang Khun Win temple Tourist Center – Ban Huai Yuak and rent a car from the locals. Round-trip will cost you around 600 baht, but hey, for a journey like this, it's a steal!
So, are you ready to step off the tourist trail? Wat Luang Khun Win is waiting to show you the real, original Chiang Mai. Trust me, once you've seen it, you'll never forget it.
Here are an attractions located closer to the temple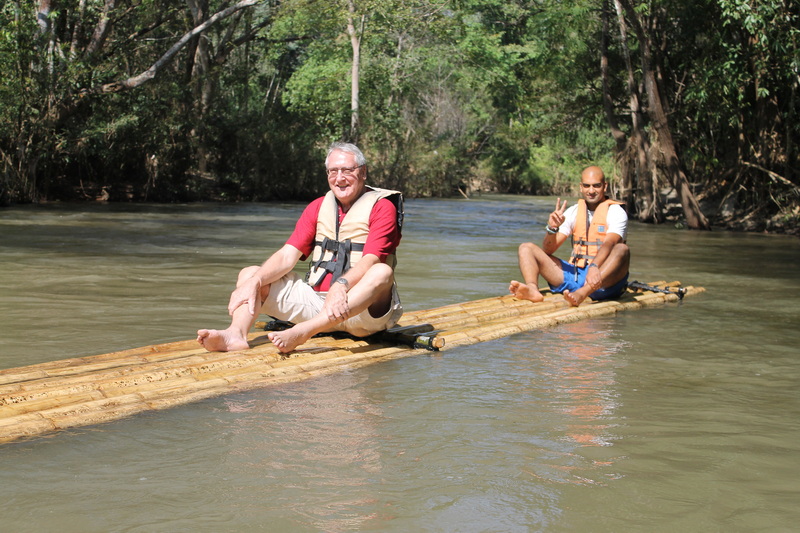 Bamboo Rafting on the Mae Wang River
For a truly unique Thai experience, don't miss the chance to go bamboo rafting on the Mae Wang River. As you gently float down the river on your bamboo raft, you'll be surrounded by breathtaking views of the lush tropical jungle, hearing nothing but the tranquil sound of the water and the chirping of the local wildlife. It's a fantastic opportunity to relax and soak up the natural beauty of the area. Just remember to pack your waterproof camera!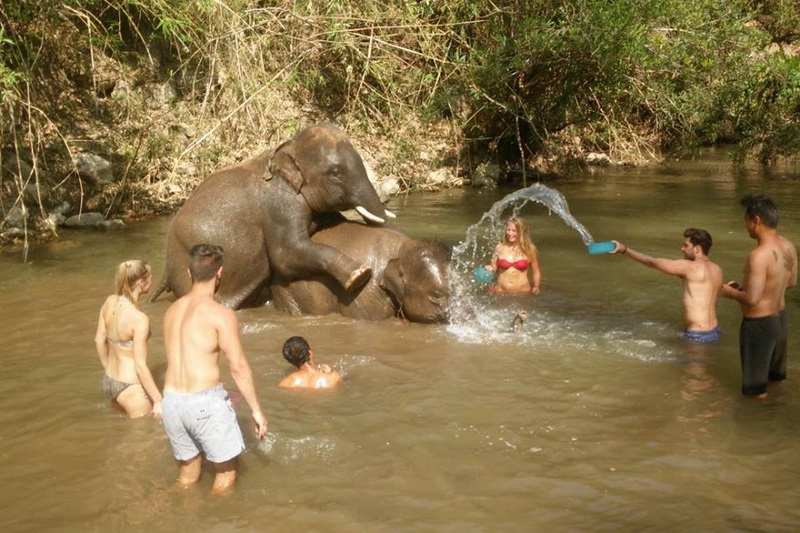 Elephant Care in the Mae Wang Area
Animal lovers, this one's for you! Join the Elephant Care and Volunteer Program in the Mae Wang Area. Here, you'll have the unique opportunity to learn about these magnificent creatures and the conservation efforts to protect them. You'll get to feed, bathe, and even walk with the elephants through the jungle. It's not only a fun-filled day but also an incredible chance to learn about elephant conservation and contribute to their welfare.