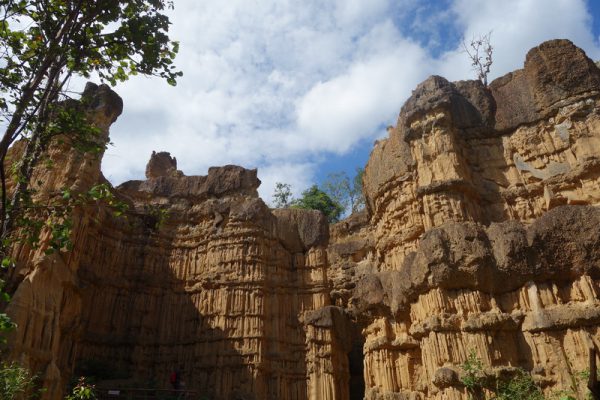 Embarking on a Geologic Journey: Pha Chor and its Environs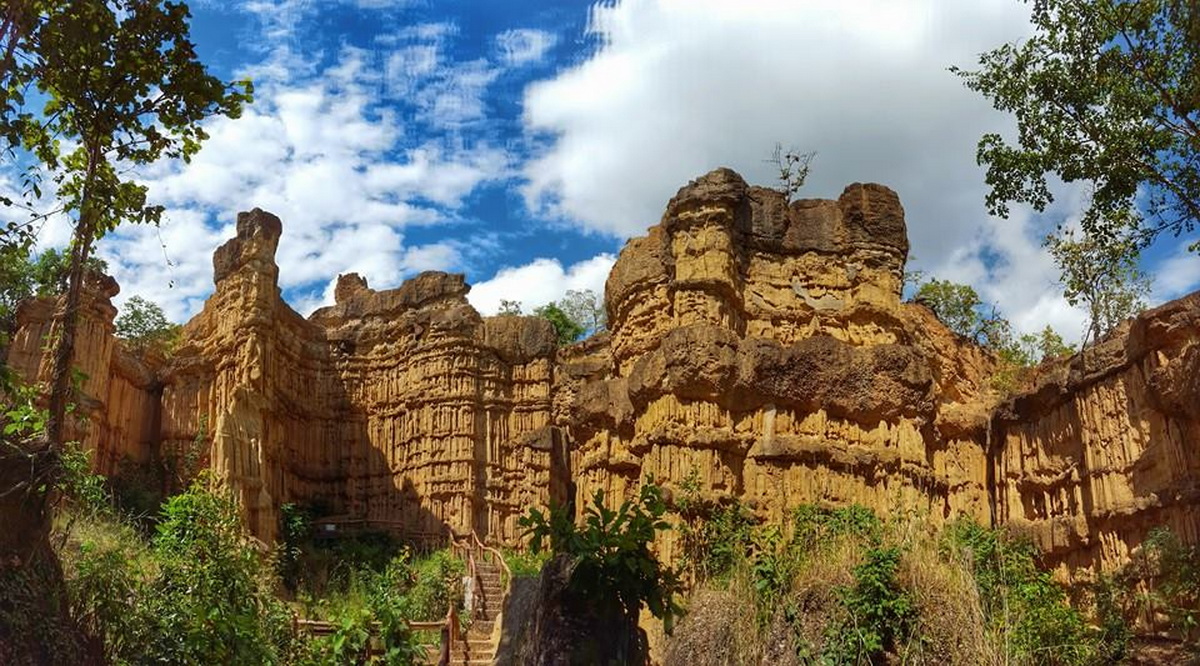 Tucked away in the heart of Mae Wang National Park lies a remarkable geologic formation that is Pha Chor. Surrounded by lush greenery and boasting impressive structures, this place offers an intriguing exploration for nature and adventure enthusiasts.
Geology
Pha Chor, which translates as "Cliff Crag," stands as a striking testament to thousands of years of erosion and the relentless power of nature. Its towering cliffs and unique column-like structures lend it an aura of ancient mystique.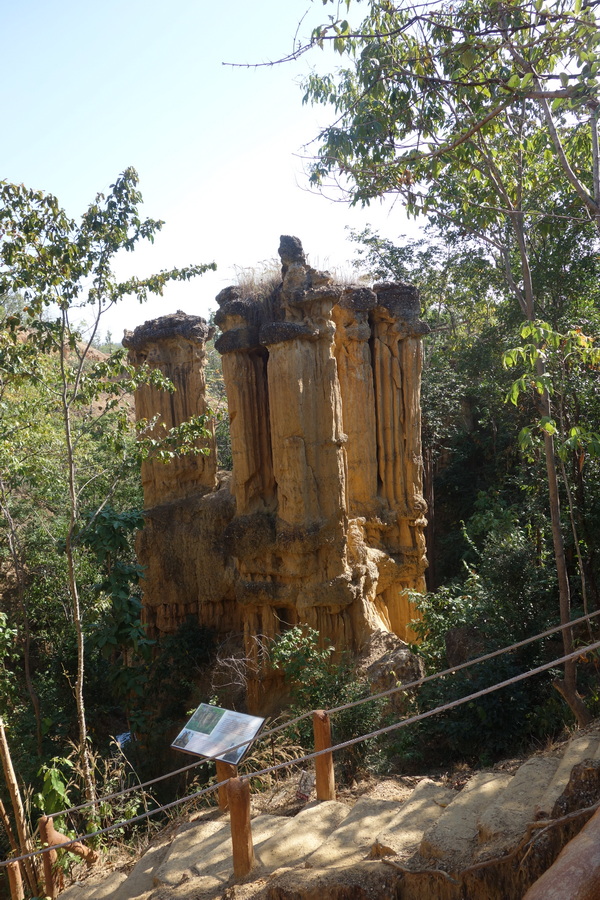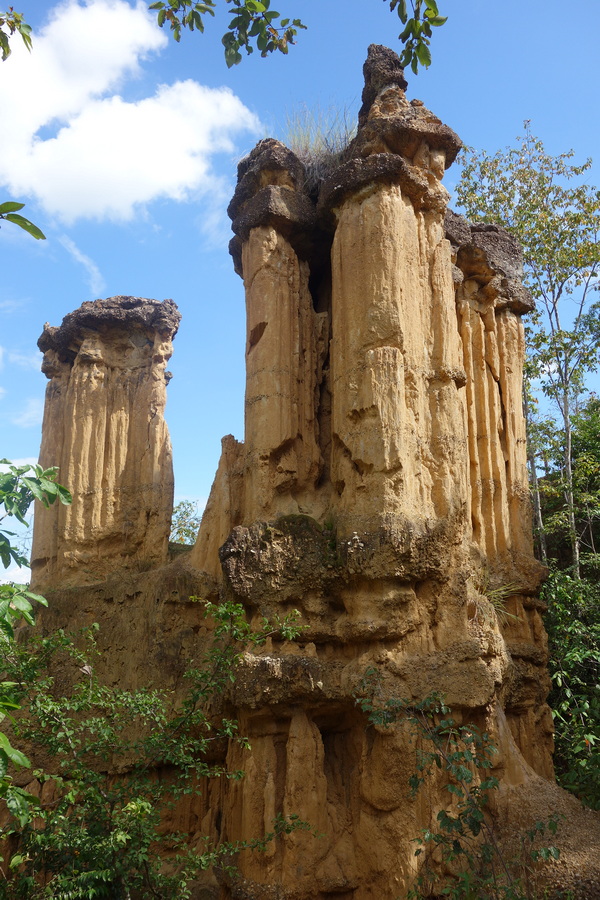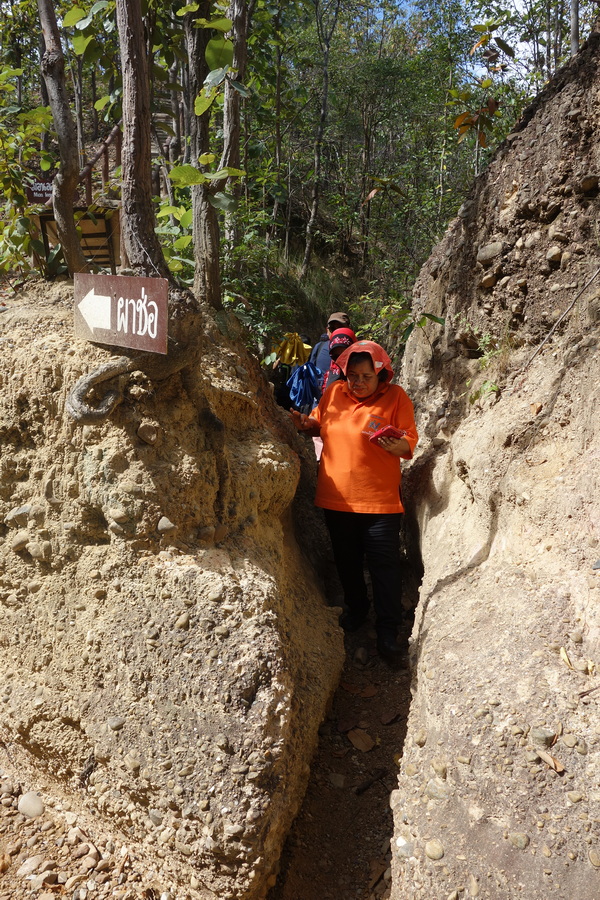 An Array of Adventures Detail
In addition to marveling at the wonders of Pha Chor, visitors have the opportunity to partake in an array of exciting activities. These include bamboo rafting on the serene waters of the Mae Wang River, embarking on thrilling treks through the verdant Mae Wang National Park, and partaking in meaningful experiences like Elephant Care in Mae Wang, which advocates for the ethical treatment of these majestic creatures.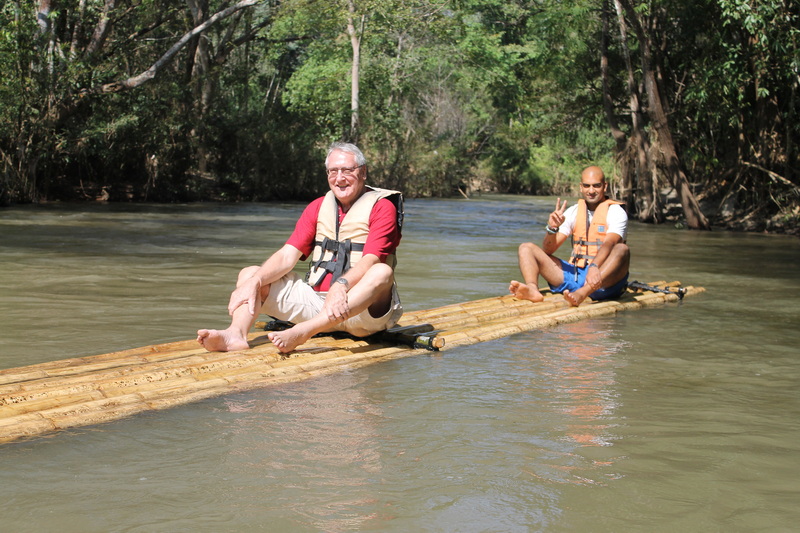 A Spiritual Sojourn Detail
To complement the adventure, a visit to Wat Luang Khun Win is highly recommended. This revered temple, with its impressive architecture and peaceful ambiance, offers a spiritual retreat that harmoniously blends with the natural beauty of the surroundings.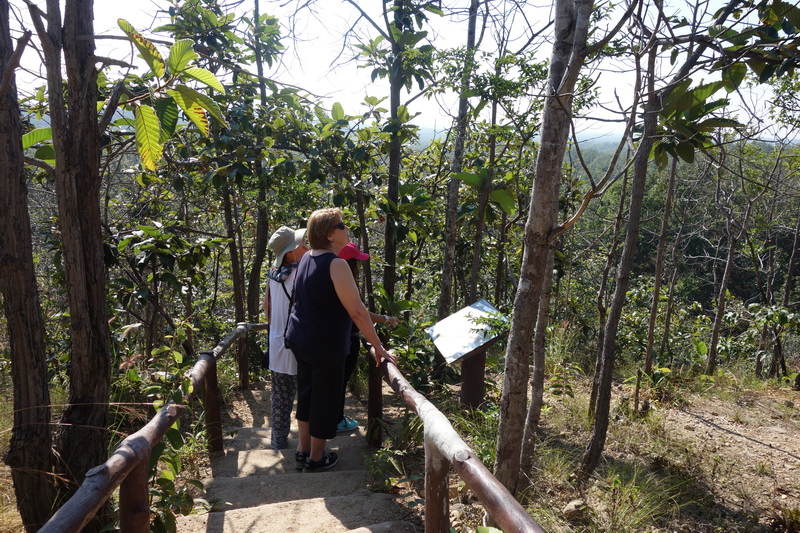 Geologic Splendors and Beyond Detail
Pha Chor is more than just a geologic wonder; it's a place where one can immerse in the tranquillity of nature, admire picturesque views, and appreciate the incredible forces that have shaped this fascinating formation. The experience of exploring Phachor is nothing short of enchanting.
Pha Chor, with its intriguing geology, array of activities, and serene spiritual retreats, is a hidden gem in the lush environs of Mae Wang National Park, promising a fulfilling and memorable visit.
How to get there
By Car: Self-drivers can start from Chiang Mai on Route 3035, and continue until the crossroads with Route 1013. Follow the signs towards Mae Wang, and look out for the marked turning for Mae Wang National Park.
By Local agency in Chiang Mai: Organized tours, complete with expert drivers and knowledgeable guides, are available through various local agencies in Chiang Mai.
Entrance fee & opening hours: The entrance fee for a foreigner is 100 Baht, plus a fee for a motorbike of 20 Baht. Open from 08.30 am. to 04.30 pm.
Nearby Attractions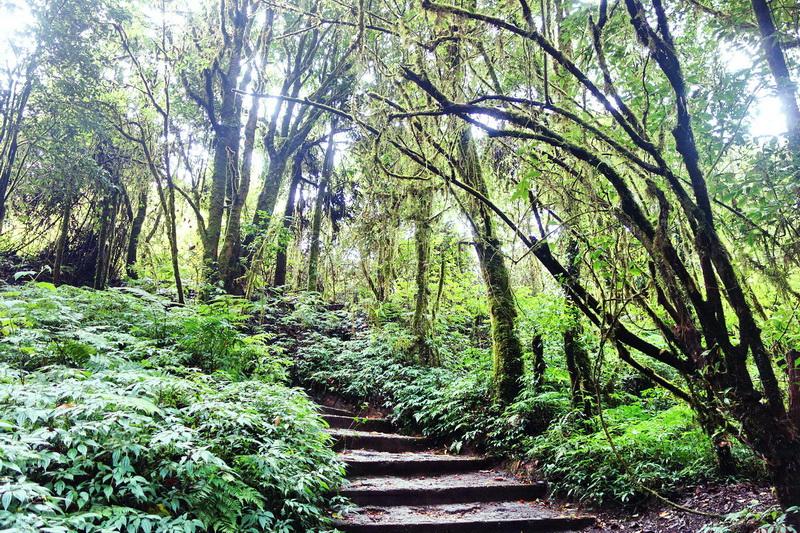 Known as the "Roof of Thailand," this park features the country's highest peak, offering stunning panoramic views and a rich biodiversity.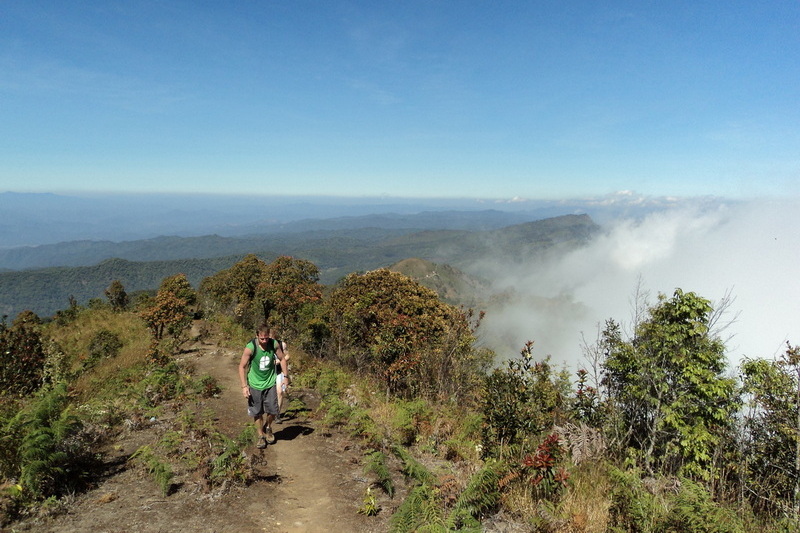 This adventure-packed trek offers a fascinating journey through dense forests and beautiful mountain landscapes.